On Wednesday the USD was selling heavily as political events overshadowed economic fundamentals.  All the majors strengthened to the USD during the early part of the U.S. session.  I liked the NZDUSD setup a little better than the AUDUSD because the chart was clearer to my eyes.  I really liked the USDJPY too but it had run too far whereas the commodity pairs had not and were clearly reversing upward.  Although the trade was a countertrend move, it was evident that the USD was getting hammered across the board and it was an opportunity to take advantage of a fast moving market.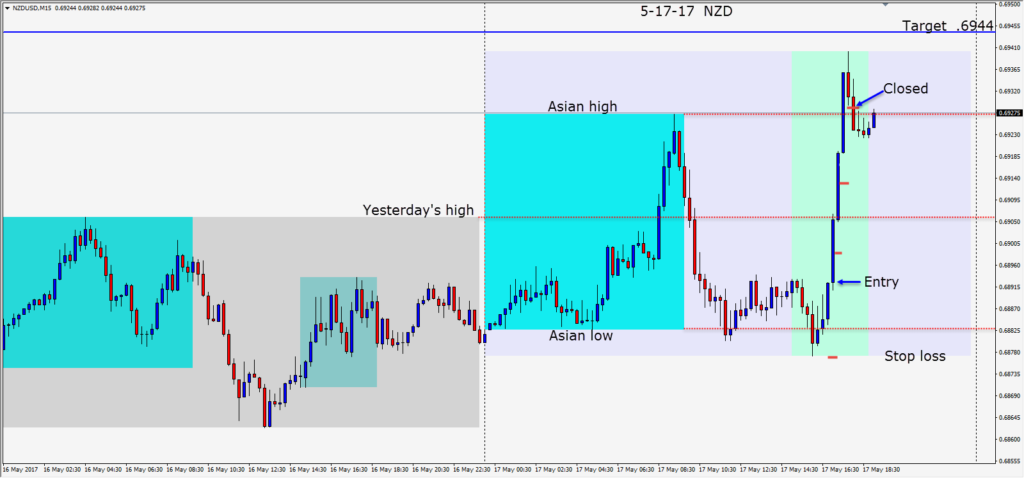 The currency markets are very active this year and it doesn't matter which session you trade because there are nice setups in most sessions followed by fair size moves.  The market is also moving quite technically at the moment and if you know the levels where a pair is likely to stall or reverse – it is not difficult to capture a move and protect your profits.
Good luck with your trading!