WTI oil continues to stay below $50 barrel and moved lower for a second day in a row.  Despite a bullish GDP release for Canada and a weaker USD, the USDCAD was able to move above 1.3500 today in the U.S. session overlap.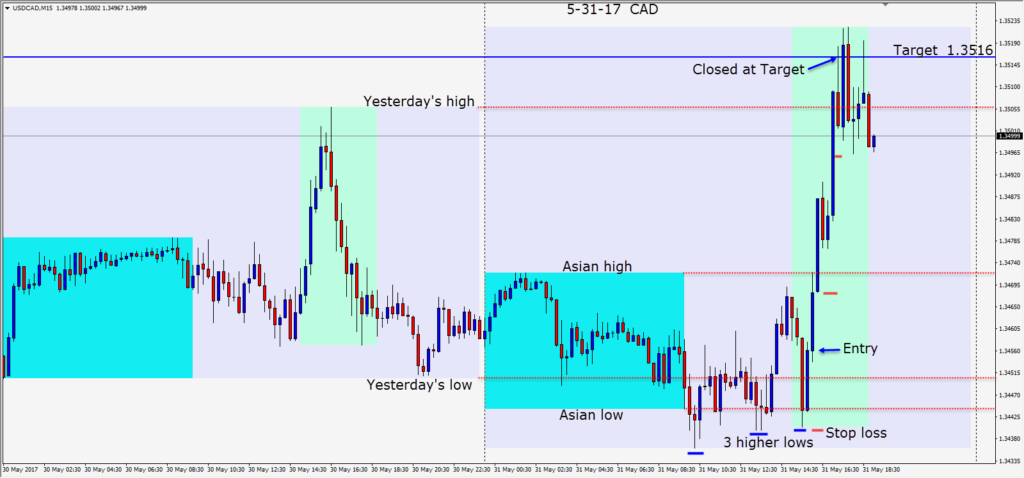 After a third higher low for the session, an entry long was taken with a 17 pip stop loss for a potential 78 pips to our daily target.  As price moved above its Asian high, we allowed room for a retest of that level as we did with yesterday's high subsequently.  Price continued higher and our trade was closed as our daily target was reached… just before the European close.
A weaker USD today still outperformed versus the commodity currencies.  The AUD remains vulnerable as iron ore prices are back down to last November's levels.
Politics not economics are weighing on USD strength along with lower treasury yields.  The Euro and GBP are also vulnerable to political perception.
Tomorrow will be our last trading day this week as we prefer to take  NFP Fridays off.
Good luck with your trading!