A conciliatory sounding speech by President Trump to Congress and hawkish sounding Fed members may be the impetus to a stronger USD going forward.  We will know more on Friday, but in the meantime it appears that a rate hike this month is back on – in the minds of the majority of traders.
The GBP closed Tuesday below a technically important level.  The Manufacturing PMI missed today and the GBP weakened.  After the disappointing number and with a close below yesterday's low… a short is taken.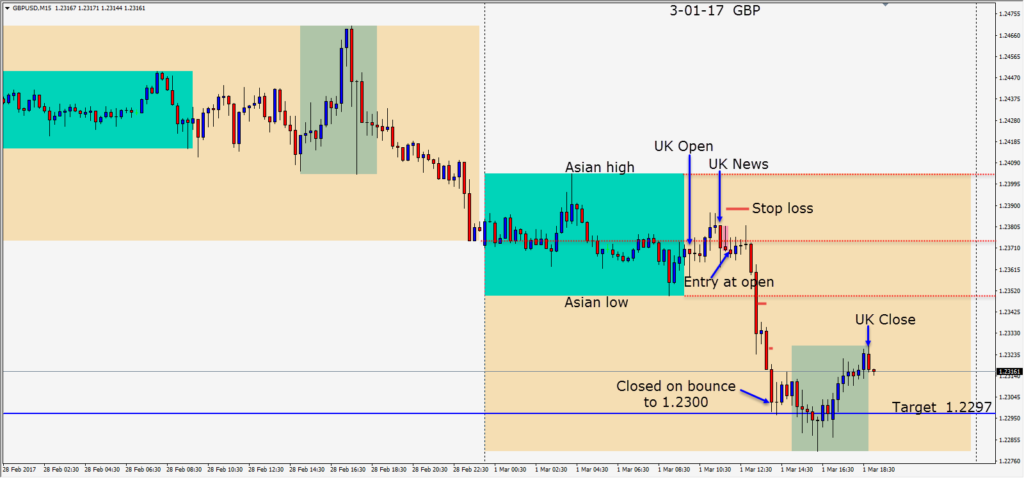 Price descended but it took an hour after our entry.  It then moved right through its Asian low without retesting the level…then moved down to test the 1.2300 figure where it bounced briefly.  With Construction PMI due out tomorrow, another miss could push the GBP down to test the 1.2200 figure.
The Dow moved up almost 1.5% today, Gold has backed off considerably from its high on Monday and the U.S. 10 year yield is up well over 4% today. I will be looking for USD long setups in the majors.
Good luck with your trading!