The EUR tried and failed today to break an important level on the Daily chart.  As it came back down to it during the early part of the U.S. session a short is taken…requiring a 16 pip stop loss for a potential 53 pips to our Target 2.  Price pivoted around our entry as the Asian high and the important level to the position traders is tested and retested.  Eventually price fell but appeared to find some buyers below yesterday's high and it did not move down to test its Asian low.  Overall an uneventful EUR trade.  My bias remains to the short side and the lower highs today on the 15 minute chart continue.  We'll see where it closes at the end of the U.S. session.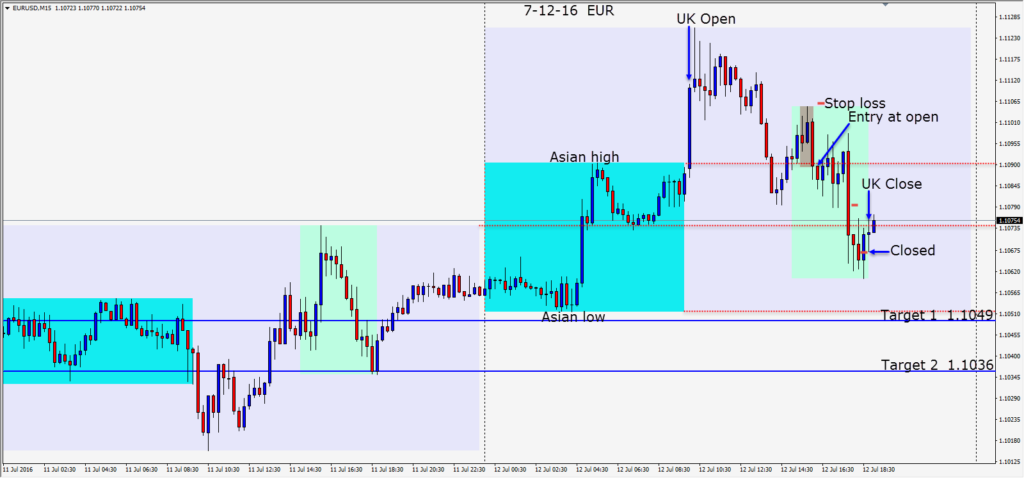 Surprisingly the GBP showed some post Brexit strength today but my bias remains to look for short setups… for now.
The week is just getting started and hopefully tomorrow's trading will be more eventful.
Good luck with your trading!  Remember it's a lot easier to trade with the trend alongside the big money.