On Thursday last week, oil remained resilient and a nice looking setup occurred in the US part of the session.  After a second lower high and clearly no buyers above the Asian session highs, a short is taken.  As price starts to come down, we see some lower wicks forming on the candles just below yesterday's low.  Price continued to retest this level then dropped, but did not take out the Asian session low and bounced taking us out of our trade for a modest gain.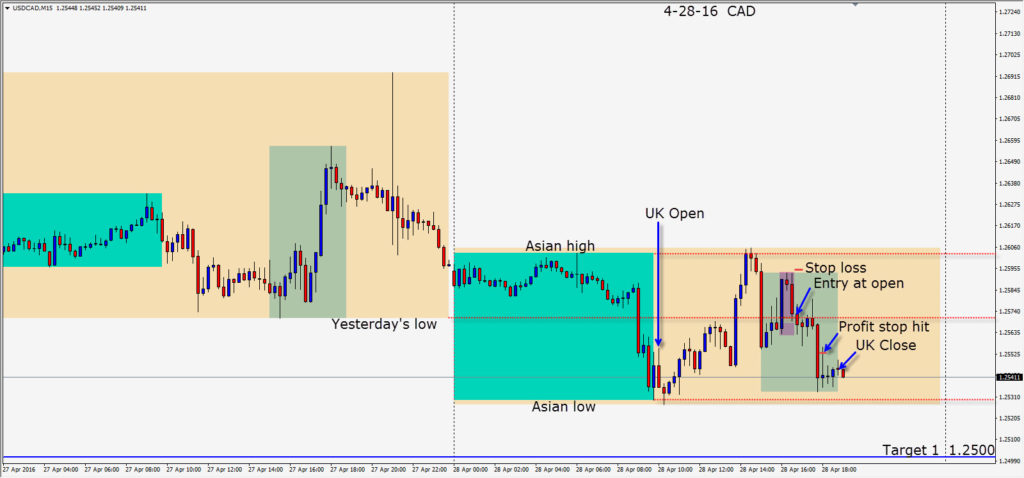 On Friday the GBP weakened as the UK traders pushed it down below its Asian session low.  It formed a bottom and closed bullishly.  We took advantage of the long setup at the Asian low… hoping for a run to the Asian session highs and higher.  Price moves higher and a long upper wick formed and price closes in the middle of its Asian range.  The following candle is a doji and we close the trade not wanting to give back any more pips.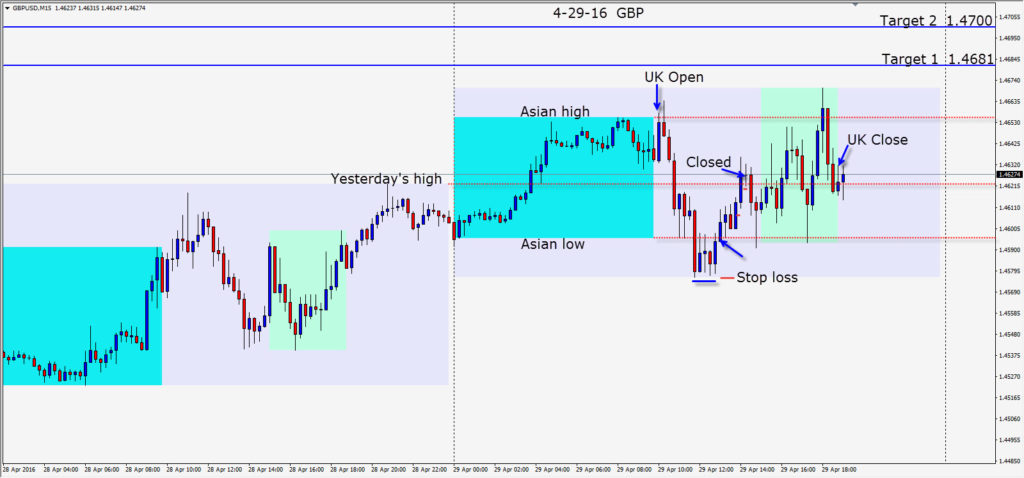 Both these trades looked like they had very nice potential but delivered modest pips.  Modest pips add up.  Look for the setup with the appropriate R/R.  If the trade setups are high probability and they only deliver modest gains…don't be discouraged.  Some days and weeks the markets delivers much more than other weeks.  Focus on R/R, setups and small stop losses.  Trade what you see and lock in profits…removing risk from trades when prudent to do so.
Good luck with your trading!