After the GBP made a lower high a short setup was found.  The trade required a 20 pip stop loss for a potential 118 pips to our Target 2.   We were not expecting a lot of activity before the FOMC statement – but a low risk setup is always nice to find.  The trade moved down to test the Asian highs and retested the level before moving lower.  As the trade was taken near the US session open,  we moved the risk out of the trade by putting the stop loss to plus 1 pip.  After the US open price moved down but left a long lower wick.  We used that caution to tighten our profit stop to halfway down the body of the closed candle…still hoping to get to the Asian session lows.  Price moved back up against us and the profit stop was hit taking us out for a modest but quick gain.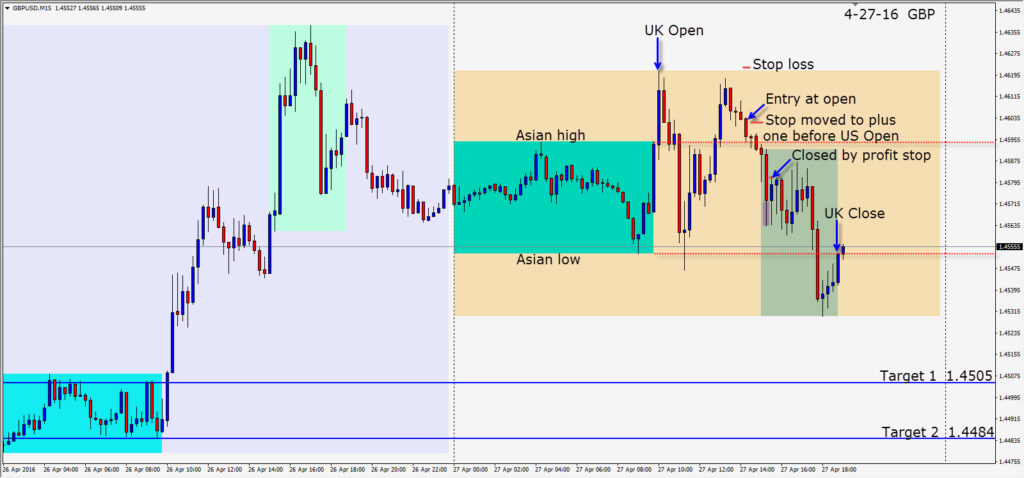 Tomorrow looks like it has lots of potential to be active.
Good luck with your trading!