The USDJPY began to move higher in the U.S. session driven by equity markets and overall risk sentiment.  Oil moving up again today helped too as did the Nikkei closing up 5.88%.
An entry long is taken with a 21 pip stop loss for a potential 56 pips to our Target 2.   We allow for a retest of its Asian high level and as price moved upward, we remove the risk from the trade and begin to lock in profits.  As price was unable to close above our Target 1 and the next candle was very wicky and bearish, we tightened our profit stop allowing a little room beneath T1 and the market took us out.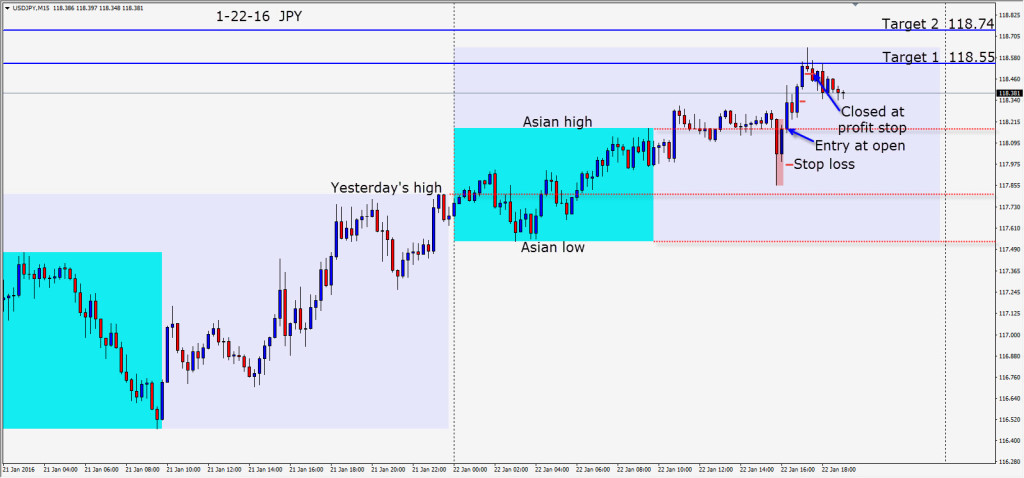 The EURJPY set up for a really low risk short earlier in the session and I missed it.  Congratulations to anyone who caught it… a very nice setup with a 15 pips stop loss.
The markets are getting interesting.   Lots of major news pending next week.
Good luck with your trading and enjoy your weekend!