Despite the Nikkei moving up, the JPY set up nicely for a short in early London trading.  The daily chart indicates how the pair has been in a fairly tight range all of September.  With NFP tomorrow we would not expect the range to break today.  The pair set up nicely allowing for a 15 pip stop loss for a potential 84 pips to our Target 2.
Price took awhile but it eventually descended to its Asian session lows.  We protect ourselves in advance of the U.S. Unemployment Claims and the volatility from the news takes us out at our profit stop.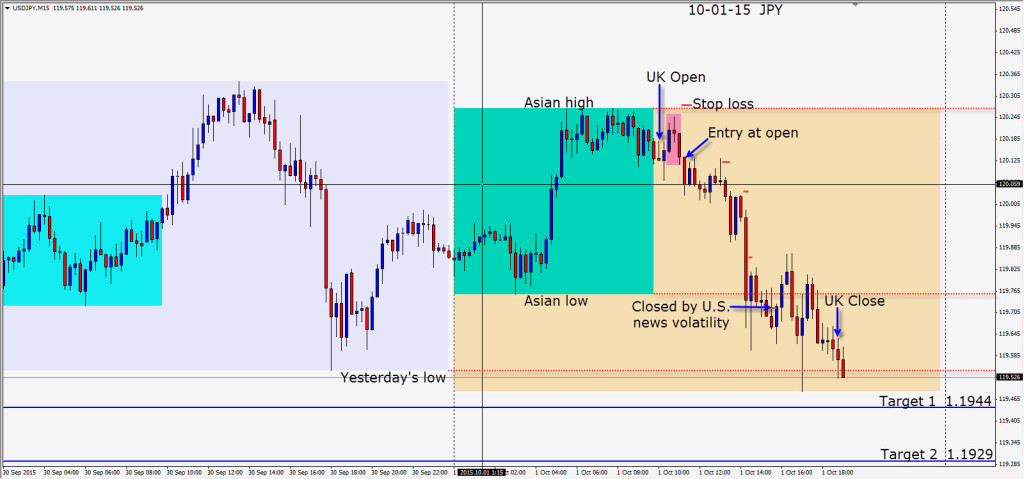 Good luck with your trading!  Be careful trading with NFP due tomorrow.
Back next week when we find a trade.