After the UK news the Sterling closed above its Asian high, the EUR closed just below – as did the EURGBP.  A EURGBP short is taken on this far from volatile pair.  The stop loss was for 15 pips with a 3:1 R/R.  Price moved down, closed below its Asian low…retested the level and moved down further. As price moved through our Target 1 which also was the .7300 figure, and began to retest the level we chose to exit the trade.  This was a very classic setup.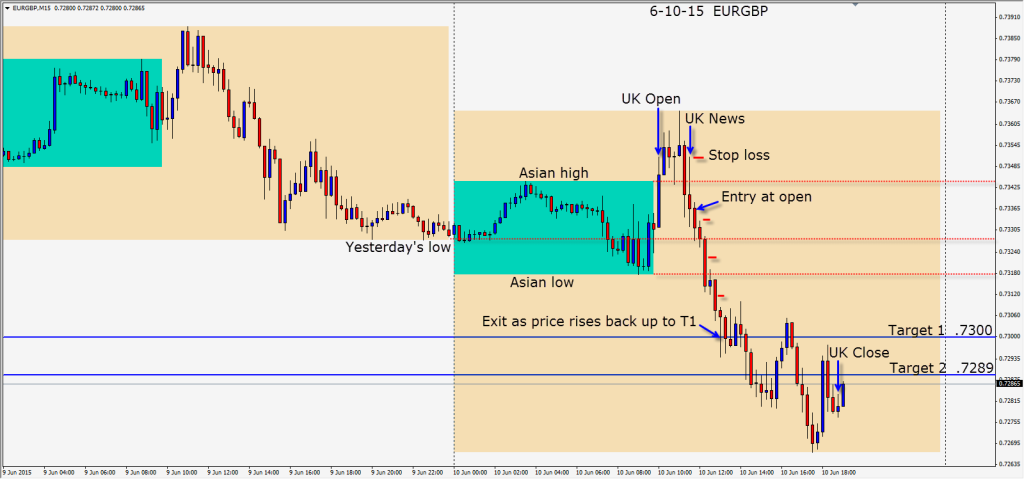 The Greek situation continues to overshadow the EUR and it appears the market is optimistic that despite the posturing of the politicians, a deal will be worked out.  The potential for extreme volatility remains.  Surprisingly, the USD has been weak.
Good luck with your trading!
Back tomorrow if we find a trade.