I am very adverse to large stop losses for intraday trading.  We typically find setups with stops between 15 to 25 pips for a 3:1 or greater R/R.  I also learned a long time ago not to give back profits to retracements.
The GBP moved up early in the session but with no UK news the move up was short lived.  With the wicky candles indicating that the sellers were entering, a short is taken.  Price made its way down to the mid Asian range and lost momentum.  Having tightened the stop loss to halfway down the large red candle to lock in profits, we ultimately get taken out at our profit stop and miss the following 2 waves to the downside – which completed  a classic "3 Drives to a Bottom".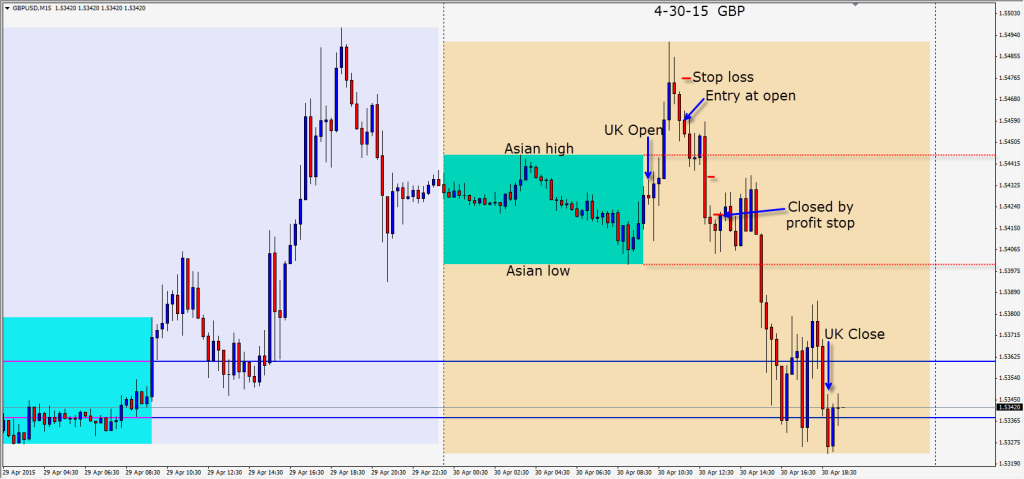 There is always another trade and no trader goes broke by taking a profit.
Good luck with your trading!