The NZD made a series of lower highs over the past day.  The larger charts showed key levels giving way.  A short is taken after the second lower high of the UK session.  As price drops it begins to range between yesterday's low and the Asian session low.  In advance of the US news we move our SL to plus 1 pip.  The news results in USD strength continuing for the session.  As price drops through and returns to our Target 2, we close the trade.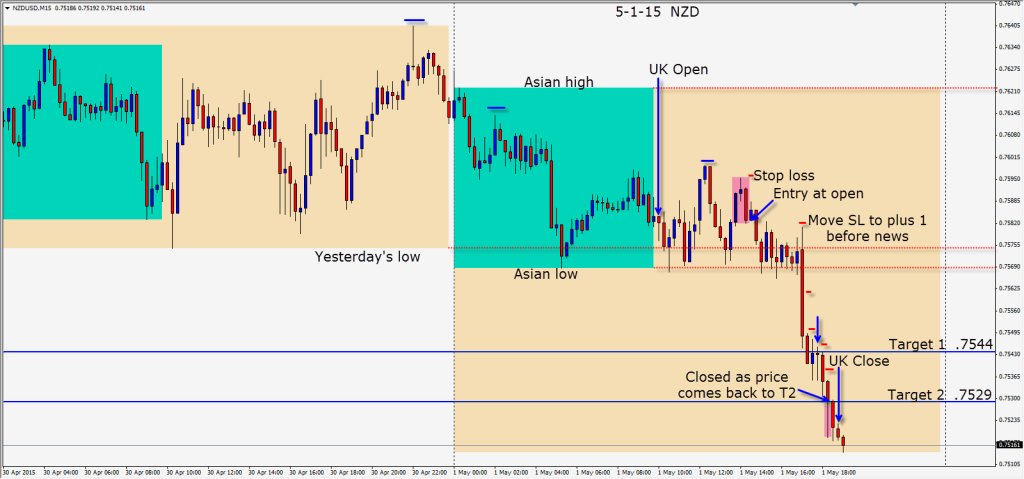 Good luck with your trading and enjoy your weekend!
Back Tuesday if we find a trade.