USD strength was evident across the majors today after the US Unemployment Claims number.  Yesterday's FOMC statement also added to USD strength.
The EUR broke its 2 hour holding pattern after the Unemployment release and closed bearishly.  An entry short is taken with a 27 pips stop loss for a potential 109 pips to our Target 2.  With the confluence of the larger charts pointing the way and trading with the trend – we enter short with just over 3 hours left in the trading session.  Price moved down retesting the earlier session lows before continuing on toward our targets.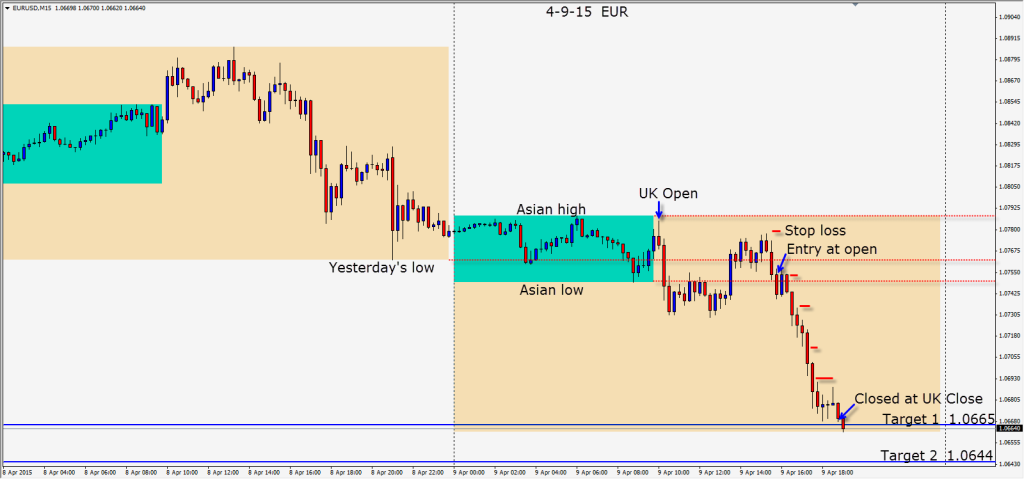 This is a slightly larger stop loss than my usual 15-25 pip ones.  The idea is to remove the risk as soon as is prudent to do so and then to lock in profits as price progresses toward the targets…while understanding the levels where price is likely to slow down and retest as well as being able to interpret what the candles are telling us.
At the UK session close, we exit our trade very close to our Target 1.
Back tomorrow if we find a trade.
Good luck with your trading!