The EUR which has broken its recent range from last week – to the upside – set up beautifully for a short.  The 4 hr. chart by the time the UK session got underway had tipped us off.
The early part of the UK session showed a classic short set up on the 15 minute chart.  With a stop of 16 pips and a potential 130 pips to our Target 2, the reward for risk is better than 8:1.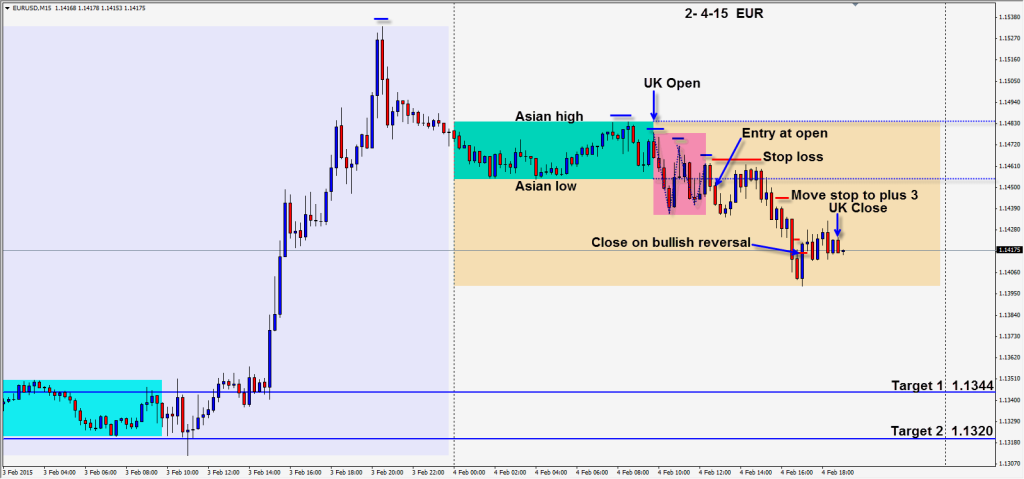 Many of the institutional shorts are out of the market due to the recent upward move.  With this in mind, there is potential for a sudden move downward to our Targets 1 and 2 as core shorts are re-entered.    With U.S. Trade Balance and Unemployment Claims tomorrow – Non-Farm Employment on Friday, there may be no urgency to reinitiate core shorts.   It was a beautiful setup but it fizzled out.
Good luck with your trading!
Back tomorrow if we find a trade.