Once the dust settled after the US CPI economic release, the majors set up showing USD strength with the USDJPY taking one extra 15 minute candle to show the same.  The CHF was the mirror image of the EUR and  the GBP, AUD and NZD all showed similar setups.
The EUR is taken short with the 1.2400 figure and  our Target 2 coinciding.  This gave the trade a 2:1 R/R which is acceptable for us, once the US session is underway.  We move our profit stop down protecting ourselves in the event of any whipsaw.  Price moved to the 1.2400 figure before losing downside momentum.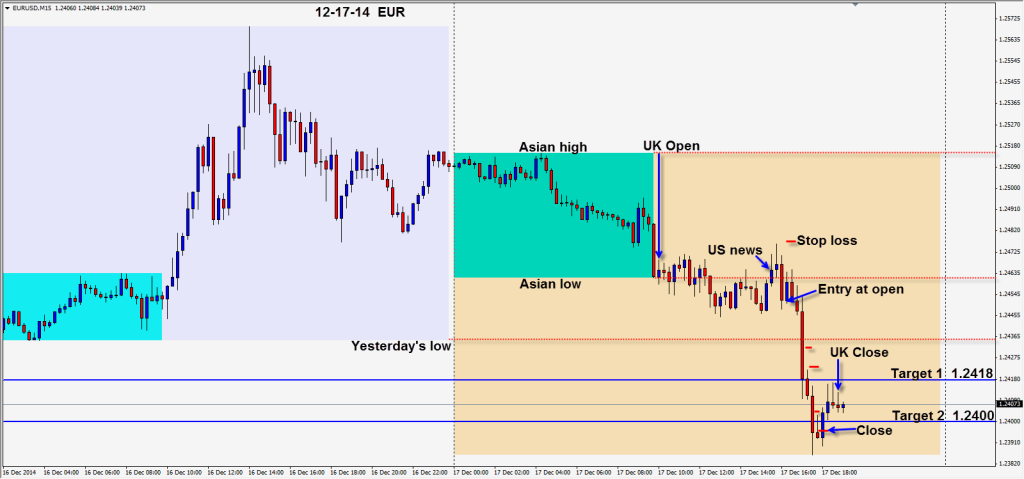 We tighten the profit stop as price is statistically unlikely to run further than our Target 2.  The FOMC is the wildcard today,but we are gone in advance of it.
There will be European and US news tomorrow.  .
Good luck with your trading!
Back tomorrow if we find a trade.