The moves overall this week have been counter trend. Position traders may have given back a lot of profit. The larger trend remain one of USD strength. The market has become less liquid this week but my bias remains the same.
The AUD moved above its Asian high and came right back down. My preference is to short it and an entry is found with the US session underway. As price moved down slowly, we opt to take any risk out of the trade by moving our stop loss to plus one pip. There is no economic news to create any volatility. Price meanders lower and we exit at the end of the UK session for a modest gain.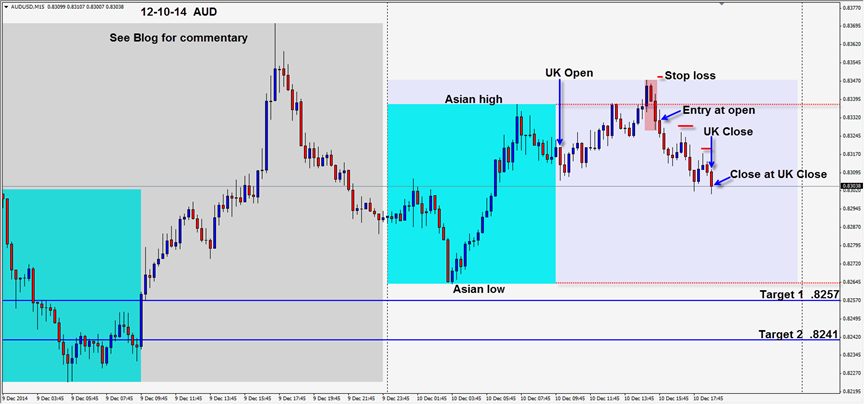 Be very careful with your trade setups and keep your stops tight.
Good luck!
Back tomorrow if we find a trade.