A quick glance at the 15 minute GBP chart shows a series of lower highs as it cascades downward. Looking at the larger intervals that many institutional traders are paying attention to, indicates the same bias or downtrend.
As price tests and fails to close above yesterday's low as the session gets well underway, we get ready. Price descends to the Asian session low, retraces to a new lower high and we enter short. We place a stop loss just above yesterday's low, giving us a 3:1 Reward for our Risk to our Target 2. Price retests the Asian low and continues down. We move our profit stop down accordingly -protecting profits just above Target 1 and let Target 2 close the trade.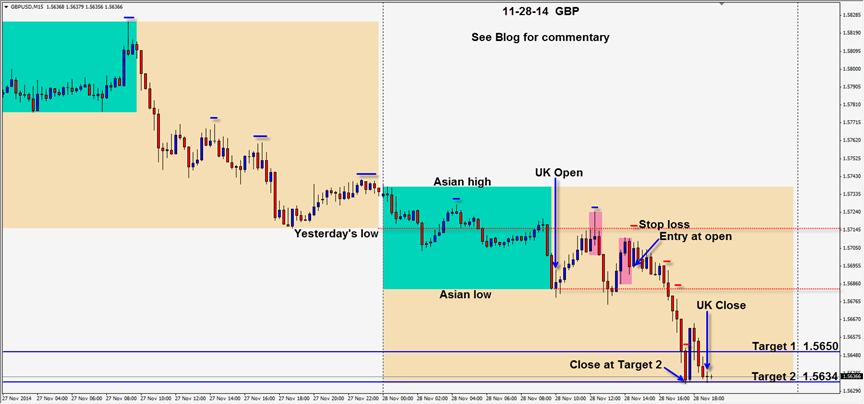 Statistically price is unlikely to continue much past Target 2 on a given day. If there is a major news event, it could potentially move twice this range, but it's improbable most days. Once you understand how far a pair can move, you can await your setup and determine if the risk merits the potential reward.
Swiss gold referendum this weekend.
Good luck with your trading! Enjoy your weekend!
Back Tuesday if we find a trade.