A positive retail sales number helped move the GBP higher in the beginning of the session. As price topped out just over our Target 1 and began to roll over – closing below yesterday's high, an entry short set up.
We had little time left in the trading session, price moved down fairly quickly and below the Asian session high where we exited as one pattern completed just in advance of the UK session close.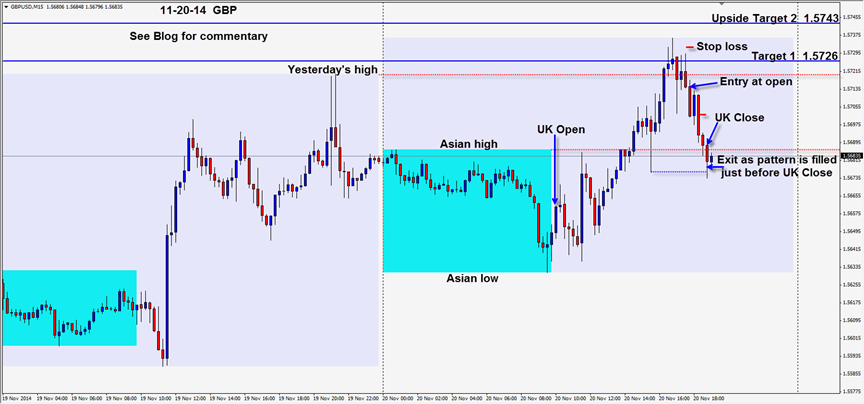 ECB's Draghi will be speaking as the UK session gets underway Friday.
Good luck with your trading!
Back tomorrow if we find a trade.