The EUR set up for a quick short today. The move did not last long and and an aggressive trader could have taken a long shortly afterward, but it's safer to trade with the trend.
A number of pairs set up at exactly the same time today, but the EUR has the best spread and is the most traded pair. The same setup was there on the GBP, CHF (inversely) and AUD too. If you took any of the 4, hopefully you did well.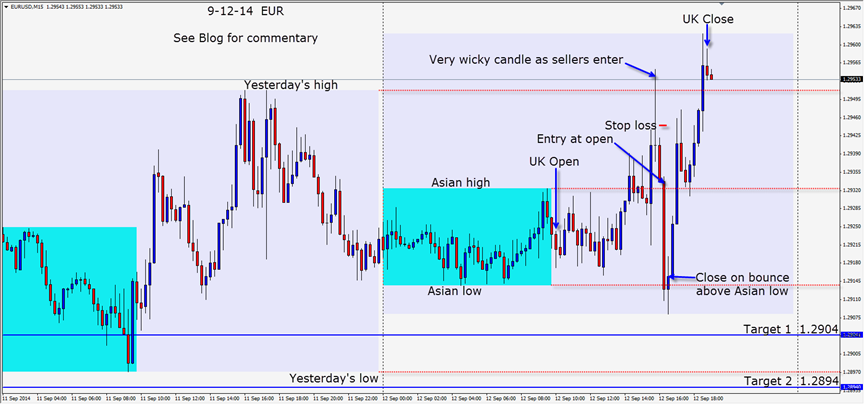 The EUR moved quickly down and closed just under the Asian session low. This is typically the first challenge and we expect the next candle to retest this level. In our case, we will allow a few pips of wiggle room just above the Asian low and hope that it will then move on down to our Targets 1 and 2. The next candle price moved up as buyers prevented the 1.2900 handle from being tested. We exit the trade not prepared to give back any more pips.
Enjoy your weekend!
We will be back Tuesday if we find a trade.
Michael privateforexcoaching.com