The GBP trend is less clear this week and the referendum outcome is behind us.
With little economic news of significance for the UK, we see a reversal pattern set up long with a stop below the preceding candle – allowing a near 5:1 Reward to Risk ratio.
Price moves up to retest the Asian session low and begins to move higher. We move our stop loss, now take profit up and no longer have any risk in the trade. As price continues up, past yesterday's high, we keep locking in profit. Price moves through the Asian high but gets pushed down at our Target 1 – leaving a wicky candle. We allow for a retest of the Asian high…moving our take profit just below this level and price comes back at us closing the trade for a very nice start to our trading week.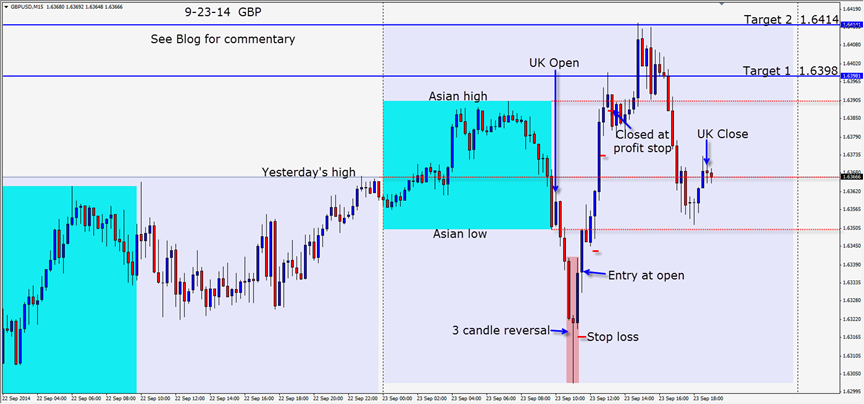 There are some very nice setups occurring – be selective and don't over-trade. Thethe currency markets are very active this month and we anticipate some very nice trending moves into year end.
Hope some of you caught the NZD.
Good luck with your trading!
Back tomorrow if we find a trade.