A quieter session overall with little news during the UK session to affect order flows.
Both the CHF and JPY set up for countertrend shorts.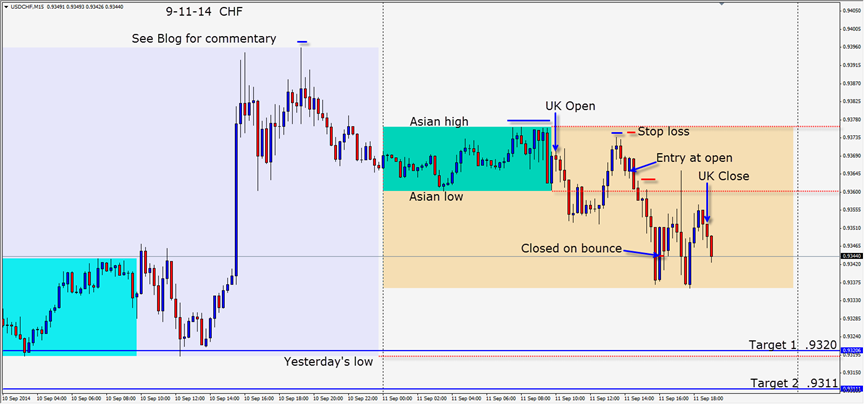 If you are comfortable trading against the trend, ensure that your RR ratio is met, we like a 3:1 RR in advance of the US open and 2:1 afterward up to the UK close. Make sure to keep your stops tight and take a smaller position because it is a lower probability trade. If it fits in your trading plan execute accordingly and if it doesn't…walk away and come back tomorrow.
Looking forward to ECB President Draghi's comments and market reaction for tomorrow's session.
Good luck with your trading. Be disciplined and focused!
Back Friday if we find a trade.
Questions ??? Michael@privateforexcoaching.com