After the US Core CPI number was released the NZD jumped significantly higher. We prefer to trade the retracement after the initial reaction to the news and take the counter-trade.
We go short with a stop loss just over structure and a better than 3:1 Reward to Risk to our Target 2.
Price moved swiftly down and completely retraces the up move. We exit the trade as price comes back up to our Target 1.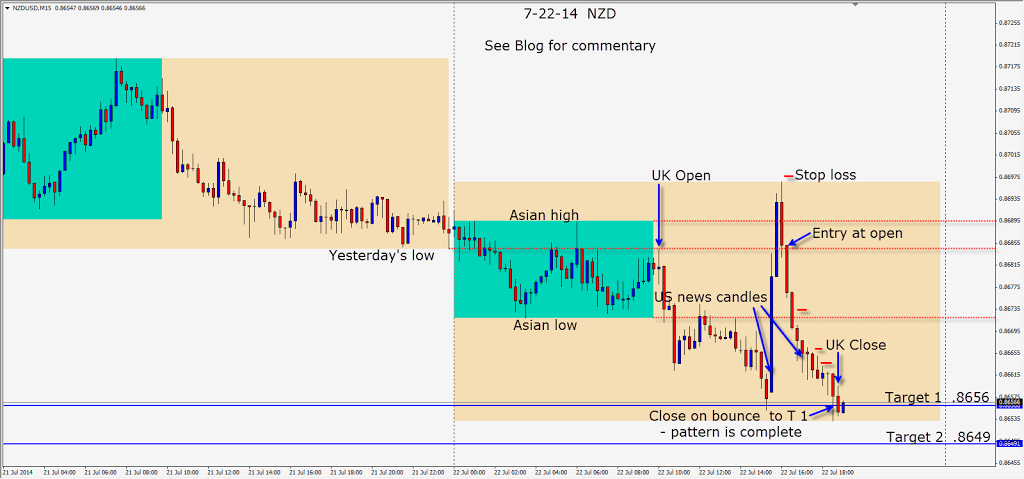 Lots of important economic news this week to keep abreast of while trading.
Good luck this week!
Back tomorrow if we find a trade.