EUR began the session luring in breakout longs then reversed – closing below the Asian session high and yesterday's high. An entry short is taken with a small 9 pip stop loss above structure. This is a 5:1 R/R setup to our Target 2. The CHF inversely confirmed the trade. The CHF allowed a couple of delayed entries long for anyone missing the EUR short setup.
We remove the risk from the trade as price descends and keep locking in profits as it moves even lower. At the Asian low, we allow for price to come back up and retest but it does not. Price continues down and as wicks beneath the candle bodies get longer, we tighten our take profit sensing price is losing downside momentum. As price begins to climb higher we are quick to exit and lock in a nice trade to end the week.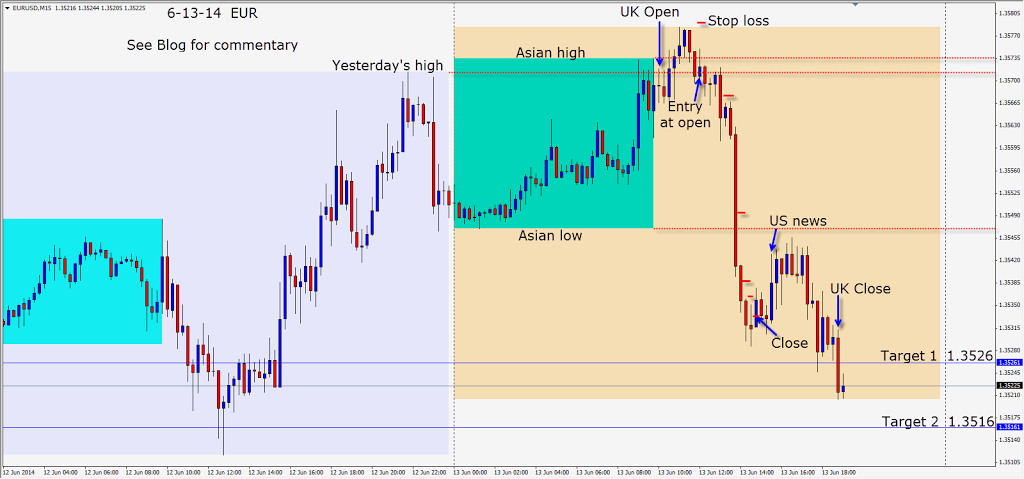 The 1.3500 level has not been broken but we anticipate it will be tested again next week and that this pair will move lower. Wednesday and Thursday were relatively muted for us with very small gains but overall a nice week.
Good luck with your trading, be selective and enjoy your weekend!
Back on Tuesday if we find a trade.