CHF moves down to yesterday's low where buyers stepped in. As the UK session got underway, sellers entered above the Asian highs and a setup is found. By placing a stop loss above structure costing 7 pips, we enter short – attempting to get approximately 36 pips to our Target 2.
Our first challenge is to get through the Asian low. Buyers entered at this level but the buying was short lived. As sellers pushed price down, we approached our second challenge – closing below yesterday's low and once again buyers entered pushing price upward. With a series of lower highs, we remain in the trade ready to close out and lock in our pips, and do so as price bounces upward at yesterday's low a second time.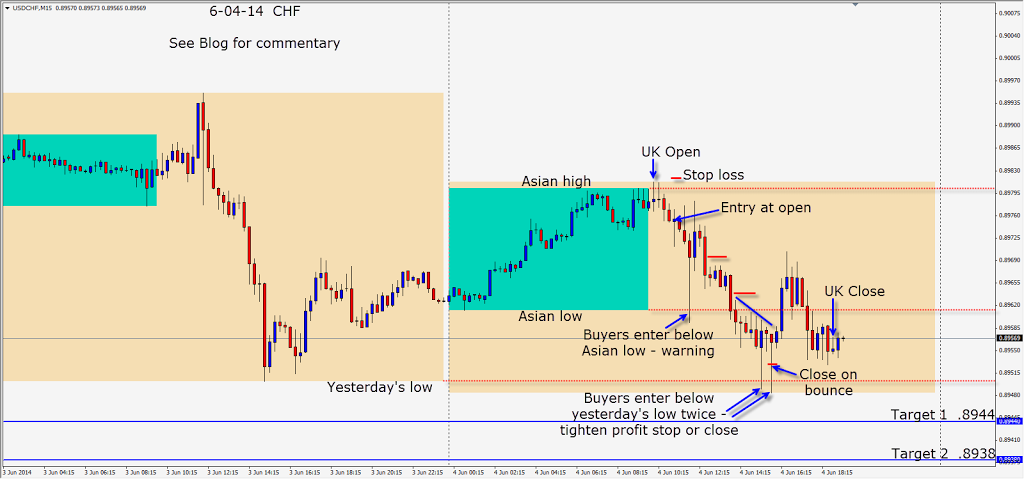 Lots of economic news for tomorrow's session including ECB's Draghi speaking in the early part of the US session.
Good luck with your trading!
Back tomorrow if we find a trade and if not, it will be next week as we don't trade Non-Farm Employment Fridays.