A fairly quiet Tuesday session, but the NZD set up for a fairly quick short late in the session. The key to the setup was that price had done its range and was reversing in the US session with US news behind us. Once the candles look convincing to the downside… we enter short. We're not really trying to get a 3:1 or 2:1 R/R with only 2 hours left in our session. We want to capture as many pips as we can to the downside from one level to the next and ideally tag Target 2. We want to see how price reacts as it tests each level, completes our pattern – all before our session ends.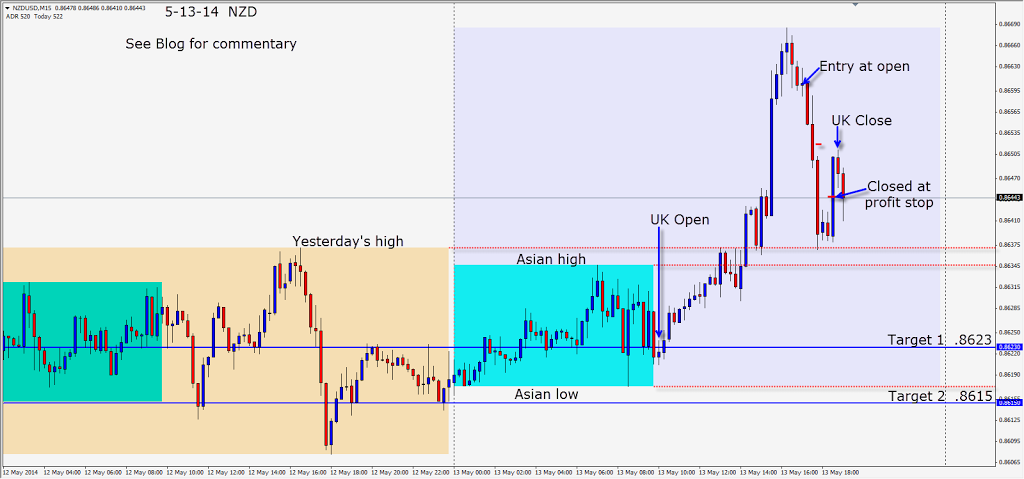 Price moves down quickly and completes our first pattern which corresponded with yesterday's high. At this point the European market is closing and there is an hour left in the overlap of the UK and US traders. Price goes sideways after bouncing at yesterday's high. We have moved our profit stop down to protect 15 pips and remain optimistic that price may dip further. It doesn't, and we are closed at our profit stop for modest gains.
Good luck with your trading!
Back tomorrow if we find a trade.