GBP double tops at Asian high and begins to fade. With a lot of institutional traders already short the GBP after its failure to get through the 1.70 barrier, more jumped on short this session as the UK and US traders returned from a long weekend.
After an initial false move higher as the UK session got underway, sellers entered and began to push the pair down quickly to our Target 2. With an 11 pip stop loss we had a better than 4:1 Reward to Risk ratio setup to our Target 2.
As price passed through our levels with barely a pause – we protect profits as vertical moves can reverse abruptly and an undisciplined trader's greed can become denial as his profits erode very quickly.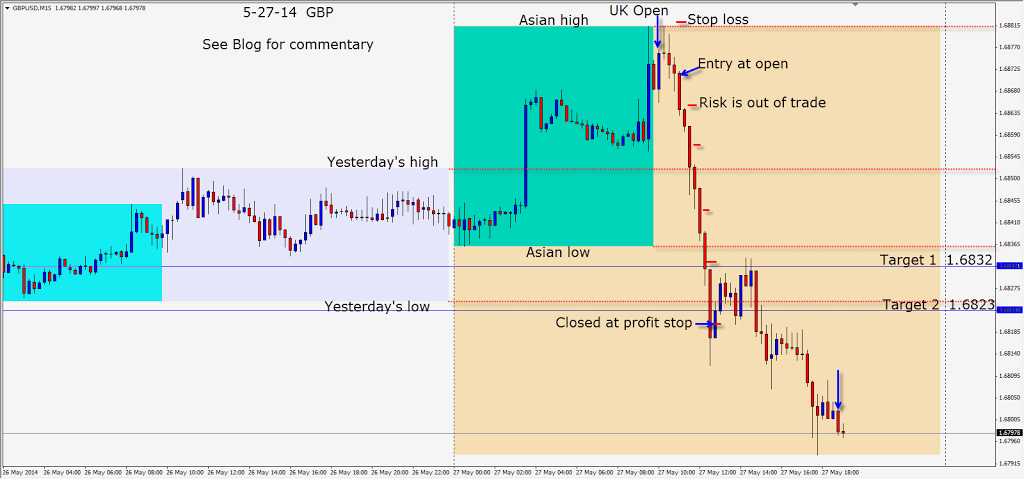 There were a number of setups to choose from this session, but the GBP was our better trade.
Overall a very light news week economically.
Back tomorrow if we find a trade.