Beautiful setups in the CHF and JPY after the US economic new releases this morning. After the Easter long weekend the beginning of the week was a little slow and tricky to trade. I have often found the latter half of the week produces the most pips.
The JPY stair-stepped higher during the first half of the session. Sellers entered above the Asian session highs – where it had difficulty climbing higher several times during the early Asian trading.
The confluence with the CHF and a better than 3:1 Reward to Risk ratio made both trades very attractive and both pairs moved down quickly. The JPY is shown below.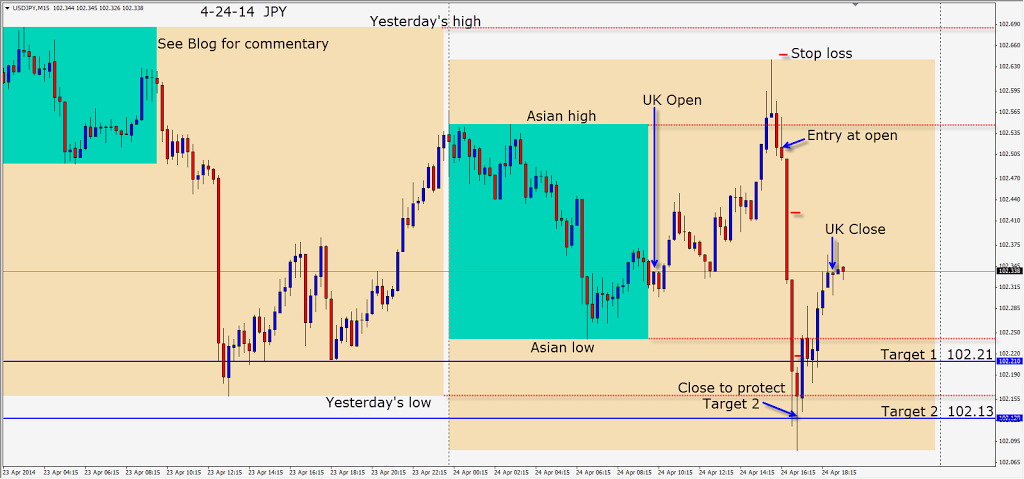 Good luck with your trading!
Back tomorrow if we find a trade.