The AUD jumped up after the positive economic releases during the Asian session. This is a favourite setup for me – more often than not. I look for the pair to begin to fade after the UK traders come on. A distinctive pattern is seen and although it would be nice if the pair ran all the way down to the Asian low, price bounced just above yesterday's high and hit our profit stop.
Note the wicks on the bottom of candles indicating buyers entering and a warning sign to tighten the profit stop and keep tightening it, as the market is hinting reversal.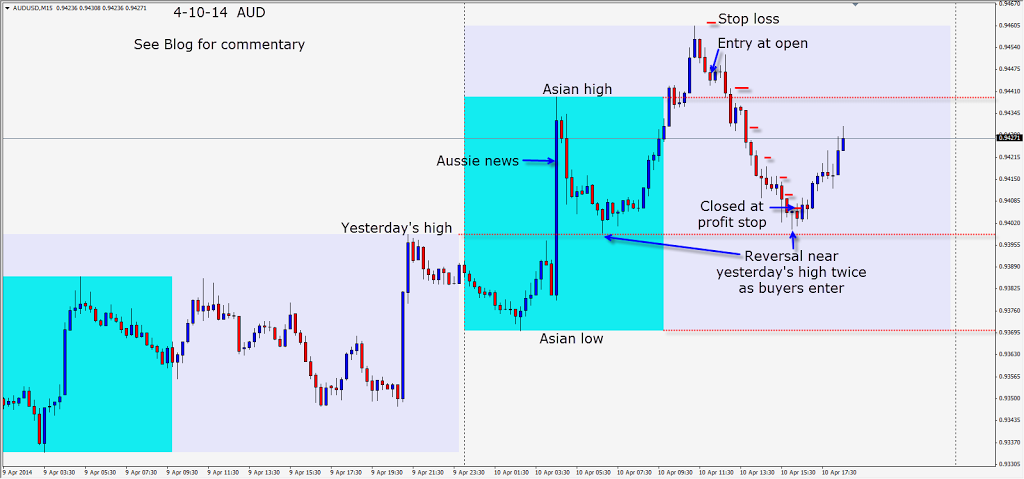 Good luck with your trading!
I was out of town yesterday, but look forward to finding at least one more trade tomorrow to end the week.