Some nice setups in the majors this session. The JPY had a gorgeous setup after the US News.
Nimble traders had lots to choose from.
Yesterday, I was commenting to a trader that it had been difficult to find a trade in the JPY of late – despite the Ukraine conflict. A beautiful setup followed today. A short is taken and we ride it down to our Target 2 before exiting with a Reward to Risk of greater than 3:1. The Stop loss was at 102.81 (forgot to show) just above the UK session high. Slightly above Target 2 is another technical level, so we exit according to plan while being very conservative. Price continued down without us, but with 2 technical levels reached, we chose not to be greedy.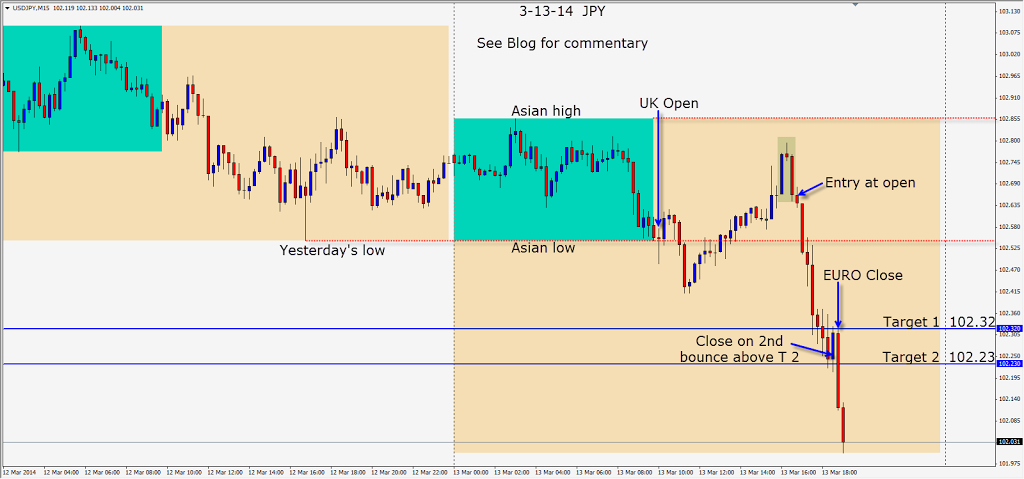 Looking at the Daily chart we see that the 101.50 then 101.00 area will be very revealing of whether buyers enter.
A Big Caution with the EUR at the 140.00 level is also warranted. Be very careful trading at this level.
Good luck with your trading!
Back tomorrow if we find a trade.
MIchael