JPY dropped after the US Unemployment figure was released. An entry short with a 15 pips stop loss allowed us a 4:1 RR to our downside Target 2. As the second round of US news was pending we tighten our stop loss to lock in a few pips in the event of a large upside reaction. If the worst case scenario is we make a few pips, it takes the stress out of trading. Unfortunately the market didn't react strongly to the Pending Home Sales release but it did begin to move down further. We lock in some more profit as it does and get closed at our profit stop just before the European close.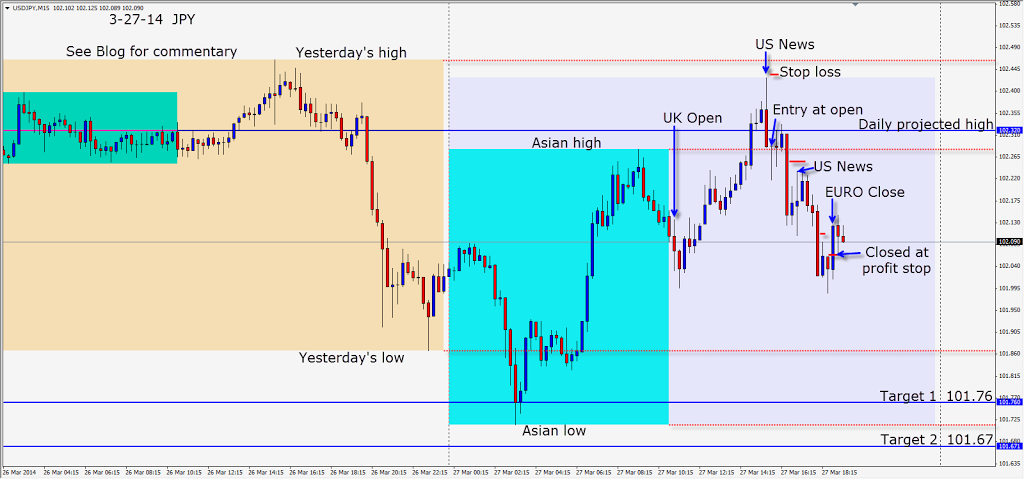 The Nikkei index had been volatile yesterday as we approach Japanese fiscal year end.
April can be an interesting month for the JPY as it has been known to set either the High or the Low for period of April to September.
Good luck with your trading!
Back tomorrow if we can find a trade. It's been a slow week this far.