The CHF set up nicely for a short after the US economic news – which created some bearish USD sentiment. After 3 lower highs which began with a double top, we see a familiar pattern of the breakout shorts getting wash and rinsed. As price closes below the Asian low… taking out the preceding 3 hours of range, we enter short with a Reward to Risk of 4:1 to our Target 2.
Price moves quickly down to our Target 2 and also completes a very familiar pattern.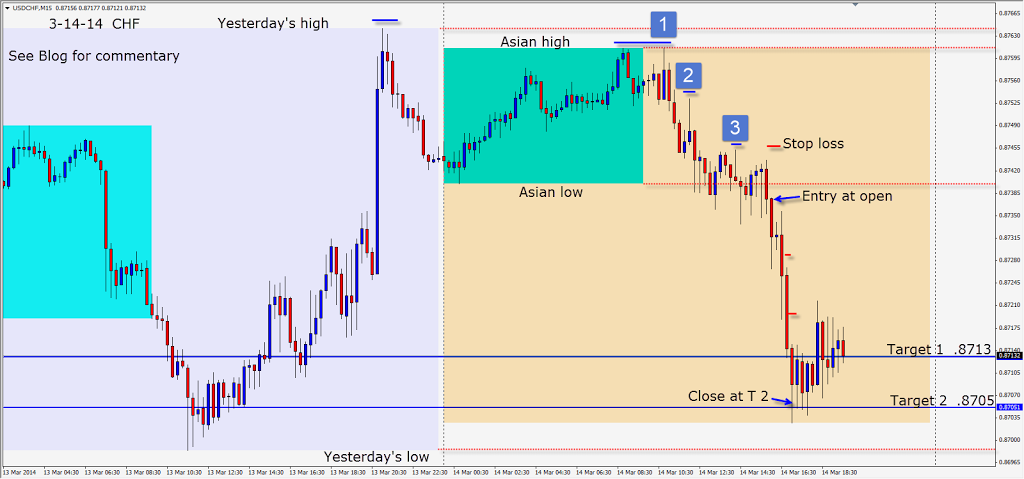 Trading has been easier this week.
Good luck with your trading! Enjoy your weekend!
Back Tuesday if we find a trade.