The GBP sold off hard after the UK economic news releases. After a brief foray beneath yesterday's low, the pair started to strengthen in advance of the US news. The pair had difficulty getting through the Asian session lows, but the buyers were clearly in control as many institutional traders would seize the opportunity to add to their positions after the pullback.
We enter long and as price slips back narrowly missing our Target 1, we exit just below the Asian high. A familiar pattern is completed and we move on.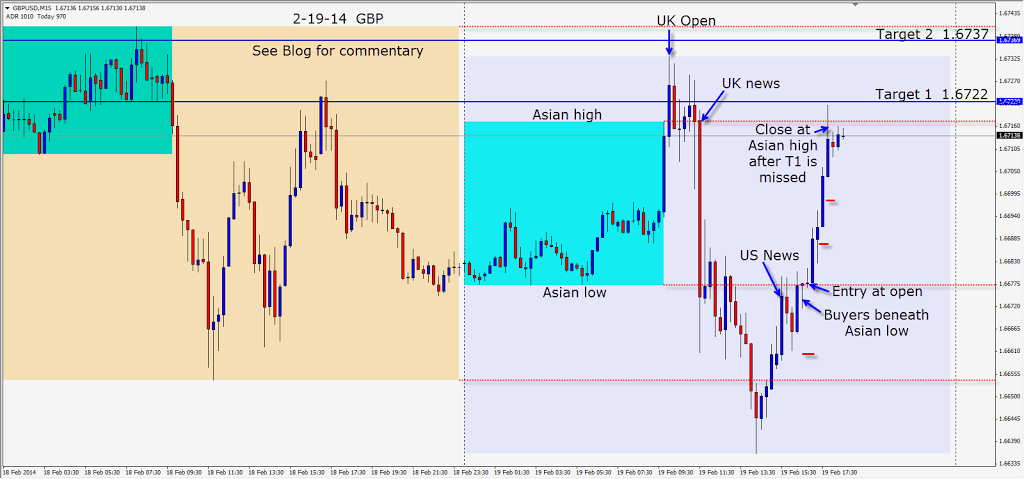 Good luck with your trading!
Back tomorrow if we find a trade.