CHF rolls over from its highs as the EUR begins to climb off its lows. An affordable stop loss of 13 pips for a better than 4:1 Reward to Risk made this trade very attractive. It started off well but went against us for an hour, before the US traders moved it down well into the Asian range after the US Core Durable Goods Orders number.
We were hoping to see price test at least the Asian session lows, but it didn't and we are closed following the wicky bottom.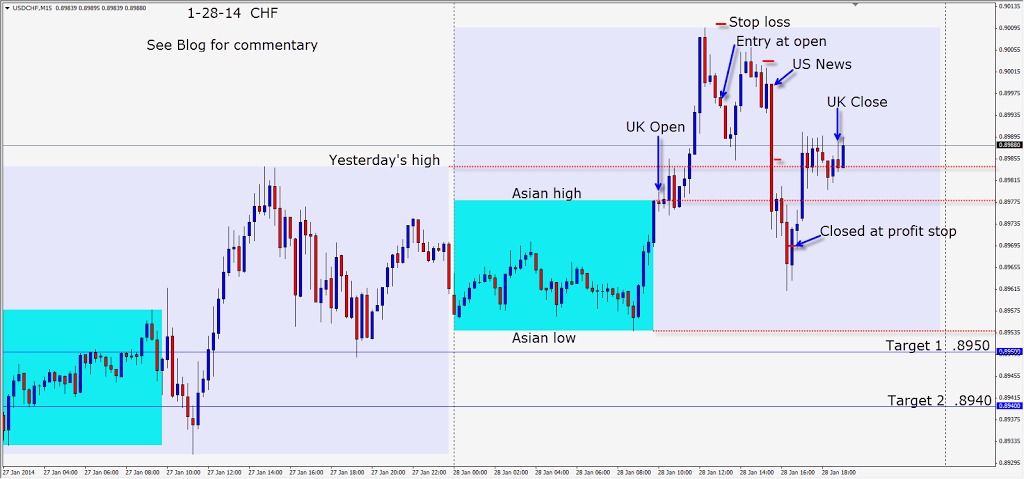 Lots of pending news this week in the majors, so we hope to capture some nice moves.
Good luck with your trading!
Back tomorrow if we find a trade.