On Thursday after the EUR hit my daily Target high and began to fade an entry short was taken.  The idea was to see if price could move lower through its Asian high and Wednesday's high… after that.  This would complete a very familiar pattern.  Price moved down and stopped at its Asian high but found buyers below it…which closed our trade for a very modest gain.  This week trading has been very subdued and although any 10 pip profitable move is welcome… any large directional moves have been hard to find.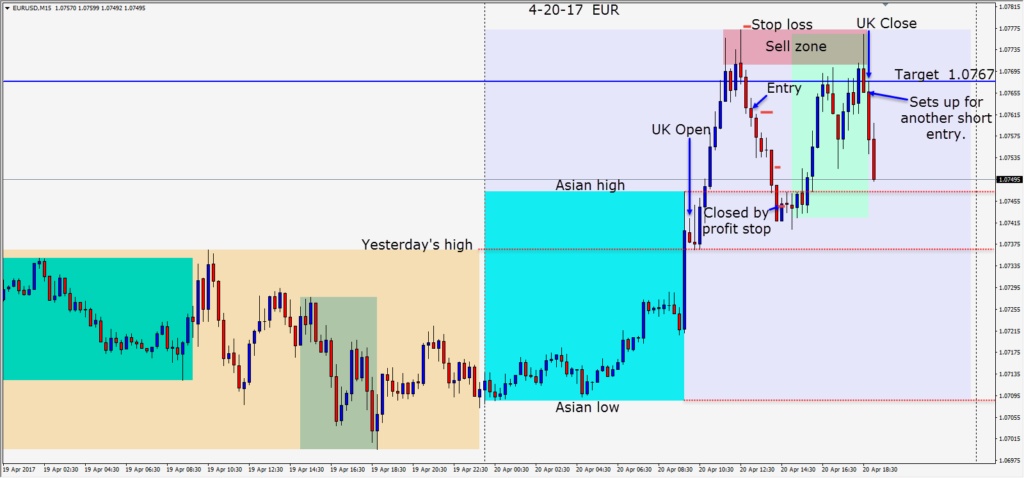 With the first round of the French election outcome pending this Sunday, the market will be very sensitive to any indication of Marine Le Pen strength which will be very negative for the EUR.   As polls are frequently wrong (recent examples: Brexit and Trump) the potential for extreme volatility in the EURUSD and EUR crosses exists.
Money management and position sizing risk should always be paramount in a trader's mind.
Enjoy your weekend and good luck with your trading!