Larger than expected  production cuts by OPEC have caused oil prices to rise and the Canadian dollar is benefitting.  The USD was little weaker today compared to yesterday.  A short in the USDCAD is taken after the third lower high in the session with a stop 18 pip stop loss for a potential 72 pips to our Target.  Price moved almost straight down and we moved our stop loss to plus one because there were 2 economic news releases pending that could have reversed the move.
When price left a long lower wick, we chose to close the trade.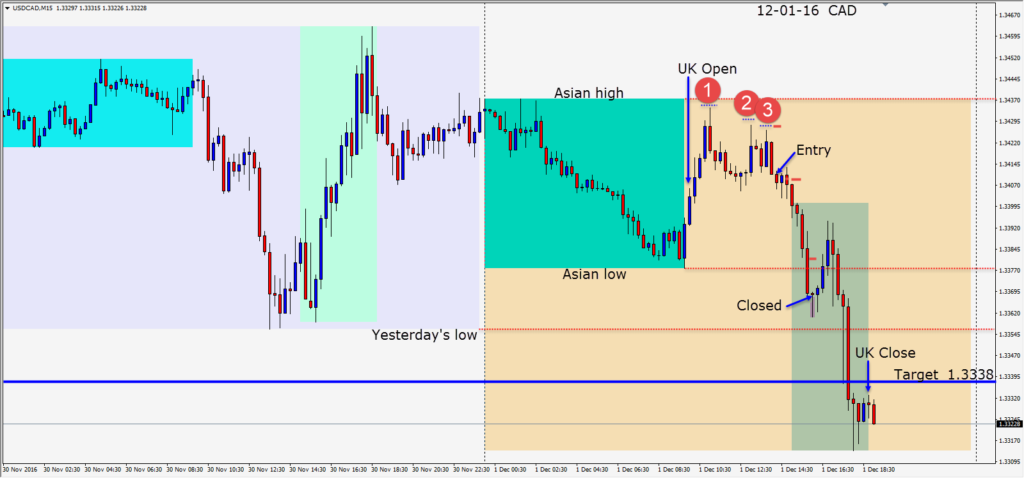 With a very strong USD yesterday, we chose to short the AUDUSD.  With a 15 pip stop loss for a potential 49 pips to our Target, the setup looked compelling.  Price moved down to its Asian low and retested the level before moving lower in advance of the U.S. session.  As price moved to our Target, we closed the trade.  The AUDUSD moved down much further without us, but we are always happy to realize our Target price while trading true to our trading plan.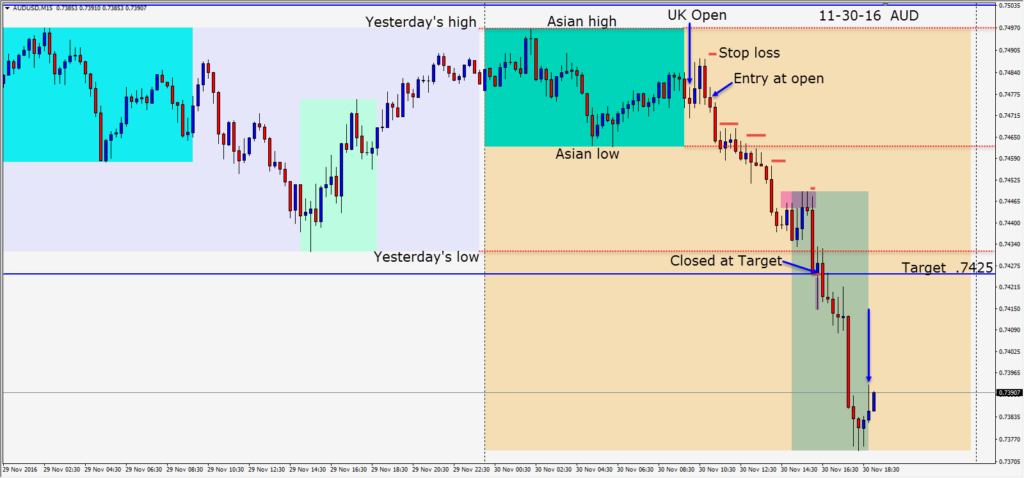 Tomorrow will be Non Farm Payroll and we will take the session off and be back next week.
Good luck with your trading!