The ECB press conference today offered very little new information for the market.  Looking at the chart we can see very little buying activity above the Asian high.  As the EUR started to sell off again, we entered short and looked to see how price would reacts at today's Asian low and then the sticky all important 1.1000 figure.  Price moved down and retested each – as expected, then bottomed just below our Target 2 which was also at yesterday's low, where we exited.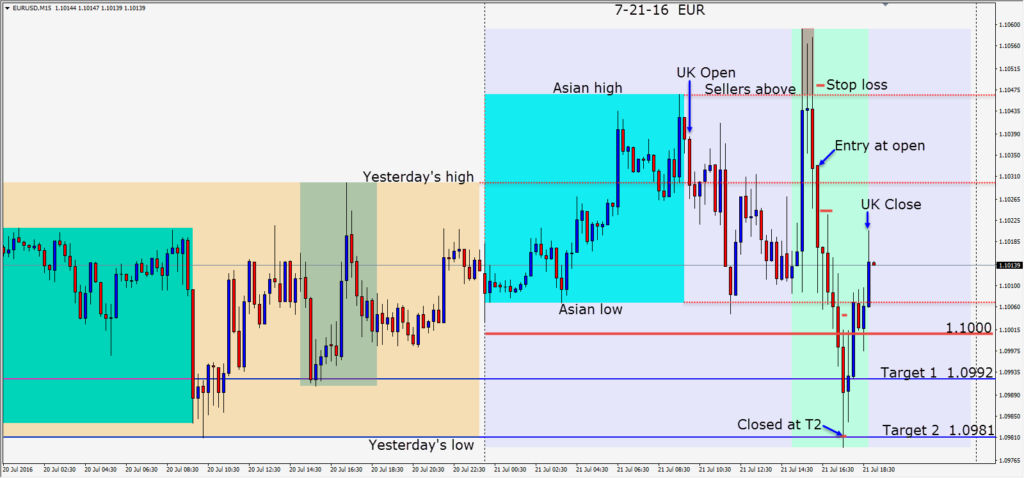 It will be interesting to see if we get a close today below 1.1000.  Will tomorrow be the day that we test the Brexit Day low just above 1.0900?  We will know more after the flash PMI numbers are released as they may precipitate the selling.  The 1.1000 figure and just above remains a favourite area to clear out some options and then resell them…hmmm.
Good luck with your trading!