The GBP took out 1.4200 today.  After the triple top formed in the U.S. overlap –  the GBP continued downward.  We entered short, risking 24 pips for a potential 72 pips to our Target 2.  The trade was unable to get through the Asian low and lasted less than an hour for a modest gain. The GBP appears to be headed for 1.4000 now and it may find buyers there before giving way to the 1.3850 level.  The uncertainty of June 23rd continues to weigh heavily on the sterling.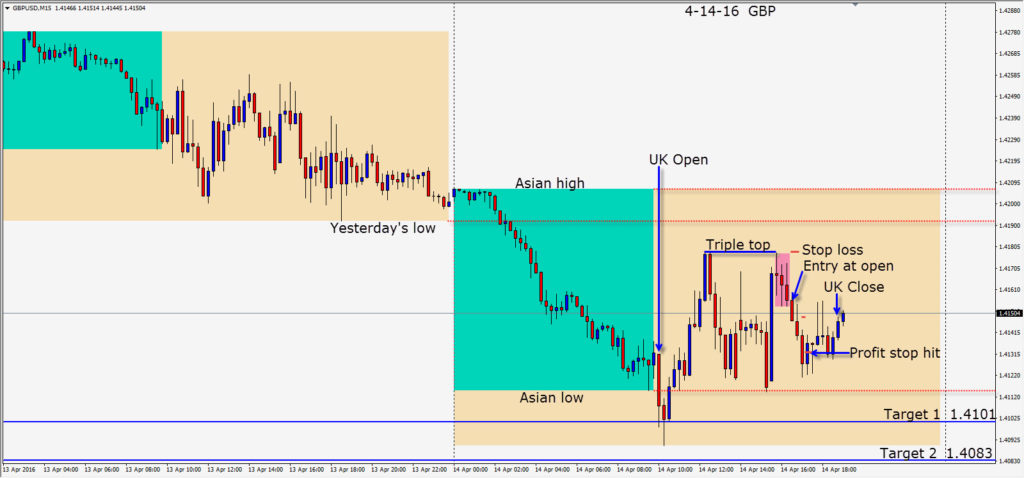 The USDCAD has taken out October 2015's low…so we would expect it to retest this level.  The Canadian dollar is strengthening to the USD as the price of WTI  is well off its bottom and trading around the $42 area.  Forty-five minutes into the U.S. session, WTI drops giving a lift to the USDCAD. An entry long is taken with an eye on a continued move downward in oil.  We were willing to risk 31 pips (CAD) for a potential 99 pips to our Target 2. Price moved up quickly but was unable to continue higher after leaving a long upper wick and lower high.  We tighten our profit stop and the market took us out on the next candle.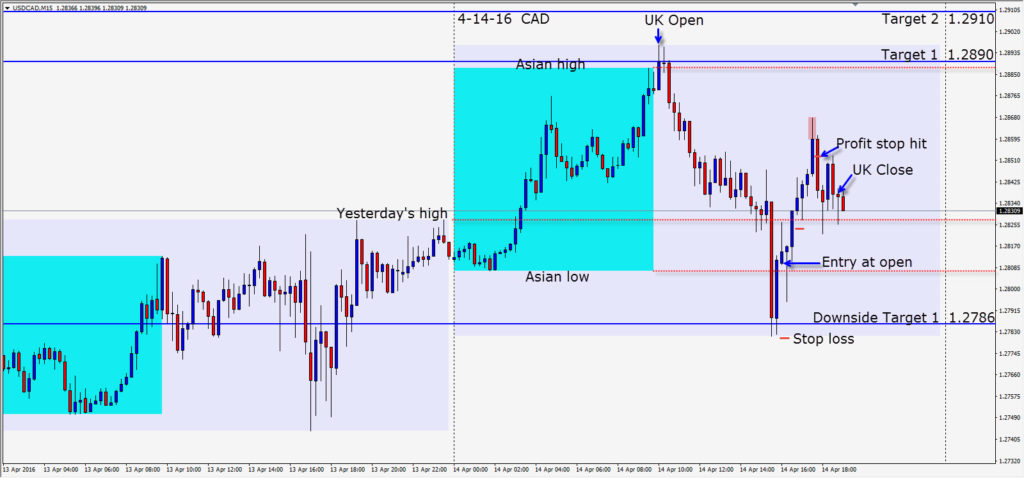 With the OPEC meeting this weekend  in Doha Qatar, the market may be awaiting the outcome before it makes its next move – up or down.
Good luck with your trading!