Firstly, we have the answer now – no interest rate hike.  The question I ask myself is… if I were travelling the world, which currency would I like to have in my pocket?  The USD!  Next question, if I were a large pension fund or corporation with excess cash in the treasury, where can I safely put that money and make money on it?  U.S. t-bills and bonds!  So…has anything really changed because the Fed didn't raise interest rates yesterday?  Many analysts would say emphatically…yes!
The Nikkei sold off today and USDJPY followed.  After the pair shows a reversal with the U.S. session underway, we prepare to go long with a stop loss just below the spike bottom of the previous low.  Price begins to climb making it through the Asian low and yesterday's low.  At the first sign of sellers entering we promptly exit.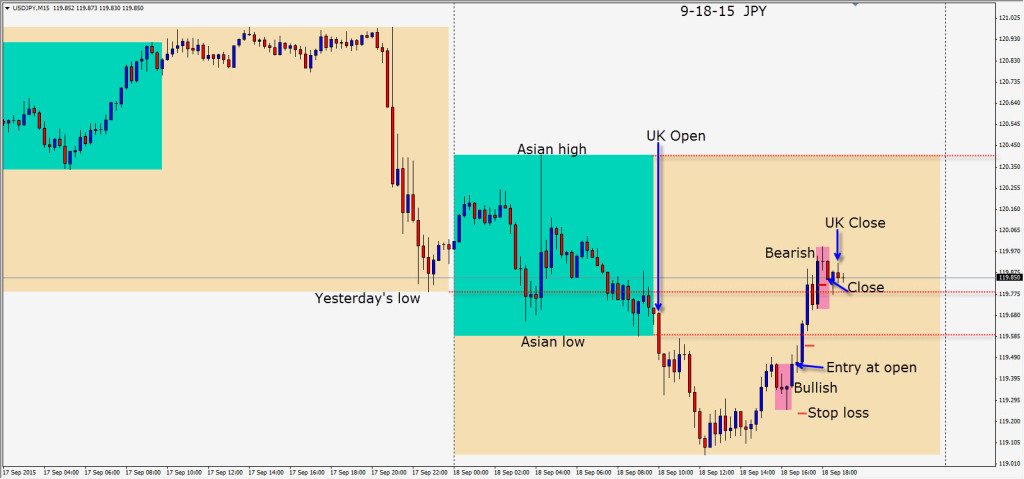 Analysts make interesting conversation.  Traders make money!
Good luck with your trading!  Enjoy your weekend!
Back next week when we find a trade setup we like.