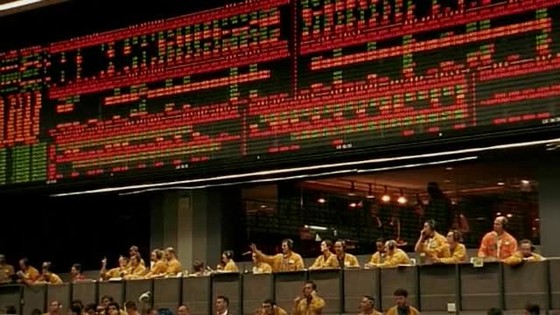 My Forex Trading Course Objective
1. IMPROVING YOUR TRADING:  I'll teach you what you must know about intraday and position Forex trading.
2. ENABLING YOUR SUCCESS:  I want you to be able to make a living or supplement your income with  Forex trading.
3. SAVING YOU TIME AND MONEY:  I'll teach you what cost me tens of thousands of dollars and years to learn.
4. LEARNING HOW IT REALLY WORKS:  I'll show you how institutional Forex trading actually works and what retail traders must know to be successful.  No myths.  I'll share real Forex trading methods, the ones the pros use.  I'll teach you proven techniques – the strategies used by sovereign wealth funds, hedge funds, banks and other institutional trading pros.
Learn Forex Trading Strategies – Private Forex Coaching is a streamlined, no nonsense way to learn everything from the forex trading basics to the advanced techniques of institutional forex traders.  I'll teach you how to recognize and trade high probability intraday, swing and position trade setups – for you to become consistent in your trading success.
My Forex Trading Training Includes:
1. Recognizing when, where and why huge institutional money managers enter and exit the markets
2. Accurately reading the current trend
3. Trading safely behind the"dark pools" and "whales"
4. Identifying and setting institutional level profit targets each day
5. Mastering money management
6. Assessing if the risk and reward are appropriate to take the trade
7. How to read authentic Forex signals
8. Using dynamic stop-loss and dynamic take-profit levels to protect your profits in a trade
9. …and much more.
What is Forex Trading?
It's the buying and selling of foreign currencies to generate profits. The big banks generate billions this way, but retail Forex traders just like you are able to cash in on these markets and reap the rewards.
The world of online Forex trading may feel like foreign terrain to you – with everything changing so fast, you don't have time to learn the ropes.
That's where I come in.  I offer Forex trading training that works, saving you time and money. Don't waste years of your life and thousands of dollars trying to go at it alone.  Let me help you.
My Forex trading strategies can help you achieve consistent results.
I'm a former investment advisor with thousands of hours of applied trading experience.  I was trained by one of the world's largest traders and learned how to become proficient in Forex trading.  Let my experience be your gain.
I want to help you learn how to trade foreign currencies consistently.  Let me show you how to experience the thrill of success as a Forex trader.
My diligently crafted and laser-focused Forex trading course isn't a "get rich quick scheme."  I don't use gimmicky indicators. This is the real deal.  My Forex trading strategies have been developed for both intraday and position trading – giving us an edge over many institutional traders using the same tools.  That's why I want dedicated students with a desire to put in the time required to become successful Forex traders.
This is an intensive, one-on-one mentorship course to help you get proficient.  It's different than the other Forex courses out there, the ones without personal attention.  I'll teach you what you need to know to effectively analyze price action, spot high probability trade setups worth trading, reduce risk, and get profitable results.  I'll walk you through the entire process and provide ongoing support.
It would take years of practice to learn from scratch like I did, and it's totally unnecessary, because if you enroll in my training system now, you'll be on your way to becoming a successful Forex Trader.