The markets are sending some mixed signals this month.  Today as an example, during the U.S. session overlap gold was down as was the USDX.  After the U.S. economic releases, the USDJPY set up for a short trade… risking 12 pips for a potential 53 pips to our daily target.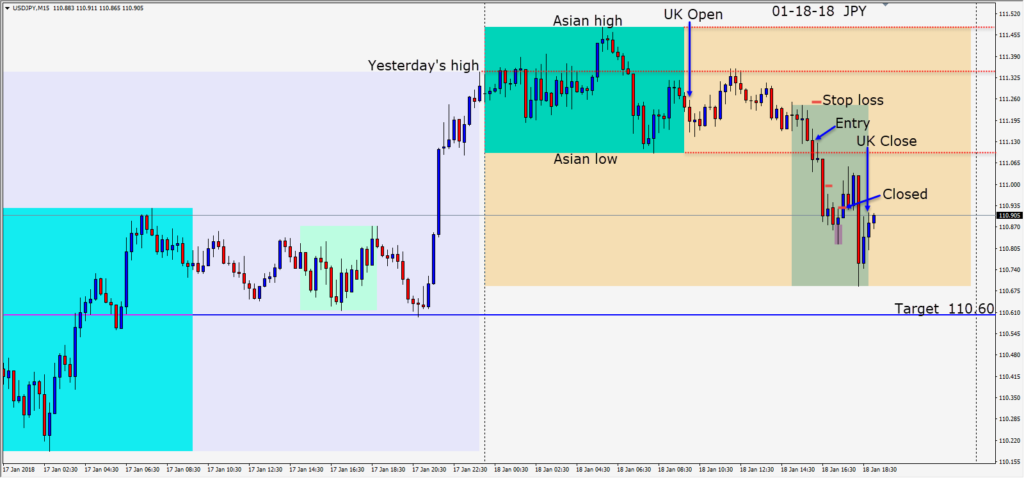 Price moved down through its Asian low, retested it and moved down further.  As a long lower wick appeared, we tightened our profit stop and our trade was closed during the next candle.
When the market is giving mixed signals, it's prudent to trade more cautiously or not at all.  If the USD weakness gains momentum be very cognizant of the 110.00 figure.
Good luck with your trading!