There was not much in the way of economic or geopolitical news to stir the markets up today.  As the U.K. session got underway, the EURUSD put in a bottom at its Asian lows.  After trading sideways for 3 hours, it began to move up, and we entered long.  Our first goal was to get through Friday's low then upward to today's Asian high and beyond to our daily target at 1.1843.
Price moved up to test Friday's low before pushing higher but reversed in advance of the U.S. open – and our trade was closed at our profit stop.  Due to the 5:1 R/R the trade had appeal but didn't materialize in overall lackluster trading activity.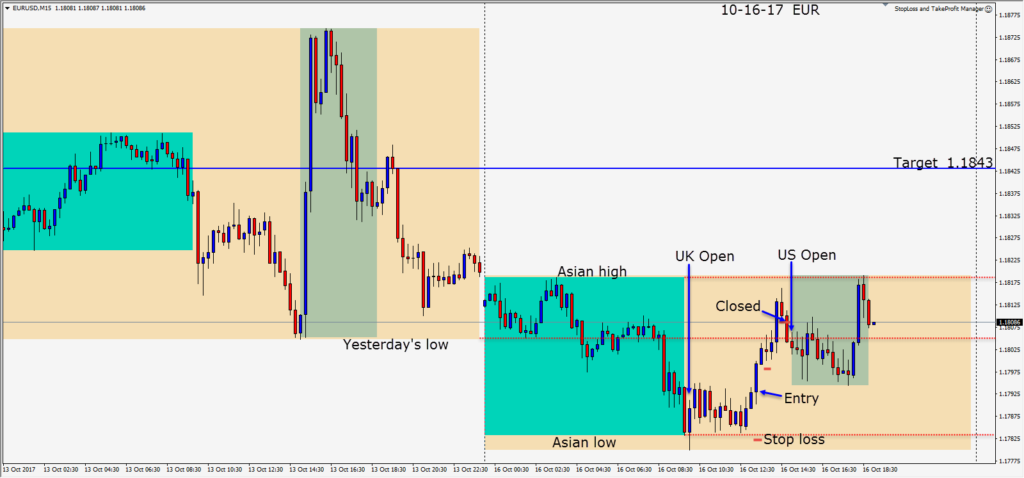 Let's hope the trading picks up this week and Wednesday looks like it has the potential to be active.
Good luck with your trading!