The ECB minutes yesterday revealed little regarding QE tapering.  As a result, we had our eyes on the EURUSD today.  After a third lower high in the U.K. session, and close bearishly below its Asian high, an entry was taken risking 9 pips for a potential 56 pips to our daily target.  Price continued downward oscillating between at its Asian low and yesterday's low – in advance of the U.S. open.   With a profit stop just above the Asian low, we awaited a further push to the downside.  As the European session ended priced moved down further and we closed the trade at our daily target.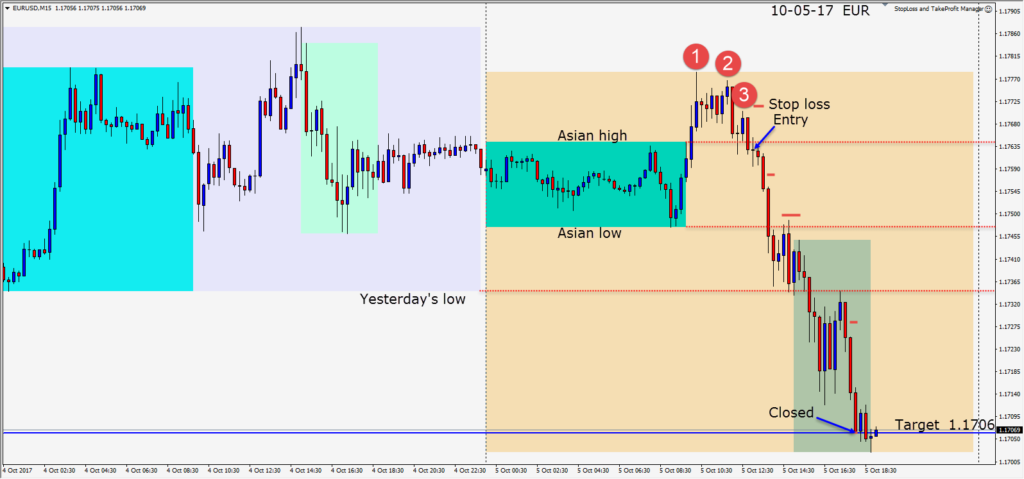 Be careful tomorrow with Non Farm Employment release being typically one of the more volatile trading periods.  We will be back after the long weekend here in North America.
Good luck with your trading!