The USD saw heavy selling as President Trump's healthcare bill failed to get Senate approval, casting doubt for now on his ability to get the stimulus plans implemented.
The Asian session saw heavy selling in the USDJPY with a much larger move than usual for the pair.  As the UK session got underway price tested but was unable to stay above yesterday's low and began to sell off again.  A short was taken risking 9 pips for a potential 49 pips to our daily target.  Price moved down to test its Asian session lows in advance of the U.S. session opening.  We chose to lock in 10 pips and anticipated heavier volume as the U.S. traders began their session.  Price moved down to our target level and we exited the trade.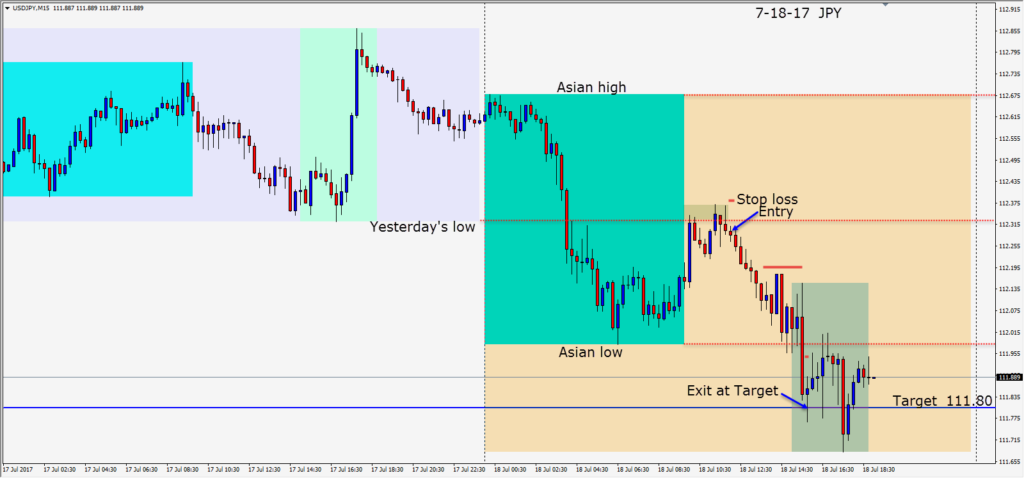 If the USD continues to be weak and UST yields continue to move down, watch for the EUR to rise and test 1.1600 and see how it reacts to the April 2016 high.
Be aware of the potential volatility due to the BOJ statement tomorrow and the ECB's Draghi speaking on Thursday.
Good luck with your trading!