It was a fairly subdued session for the majors and the USD was a bit stronger today after yesterday's selloff.
The USDCAD which has been trending downward, continued today helped by oil climbing a bit higher and a larger than anticipated draw down in crude oil inventories.
When price was unable to sustain above its Asian high, a short was taken risking 18 pips for a potential 108 pips to our daily target which was 1.2531.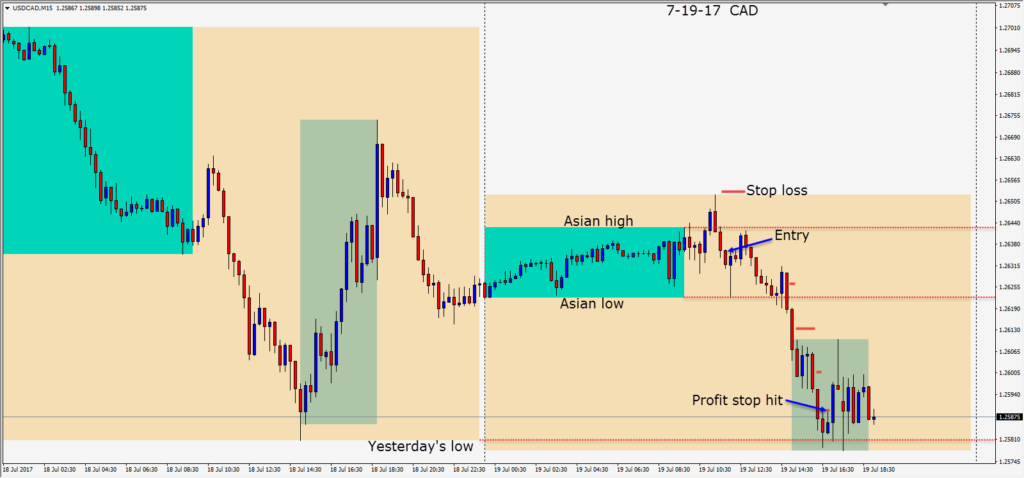 Price moved down and tested its Asian session range before it broke lower just in advance of the U.S. open.  With a the crude oil inventories release pending, we locked in some profit and continued to do so…getting closed out of the trade when it bounced up from yesterday's low.
The EUR is slightly softer today with some macro account profit taking in advance of Mario Draghi speaking tomorrow.  It could go either way from here.  Keep an eye on the JPY pairs too for the markets reaction to the Bank of Japan's outlook due later today.
Good luck with your trading!