The USD finally found some buyers today.  I've been reading some interesting and convincing analysts talk about how poorly the USD is performing this year.  One must keep in mind that many of these analysts were very bullish on the USD in January and very bearish on the EUR.  Now they have adjusted their forecasts to bullish on the EUR and bearish on the USD.  Predicting the future value of a currency knowing only what we know today is a formidable task.
The USDJPY moved down to test yesterday's low and found buyers.  We took the bounce as an opportunity to go long risking 18 pips for a potential 57 pips to our daily target.  The positive PPI m/m seemed to help the pair move higher, but we opted to moved our stop loss to plus 1 in advance of the US news releases.  Price continued higher but was unable to get above its Asian high and traded sideways going into the UK close…where we exited.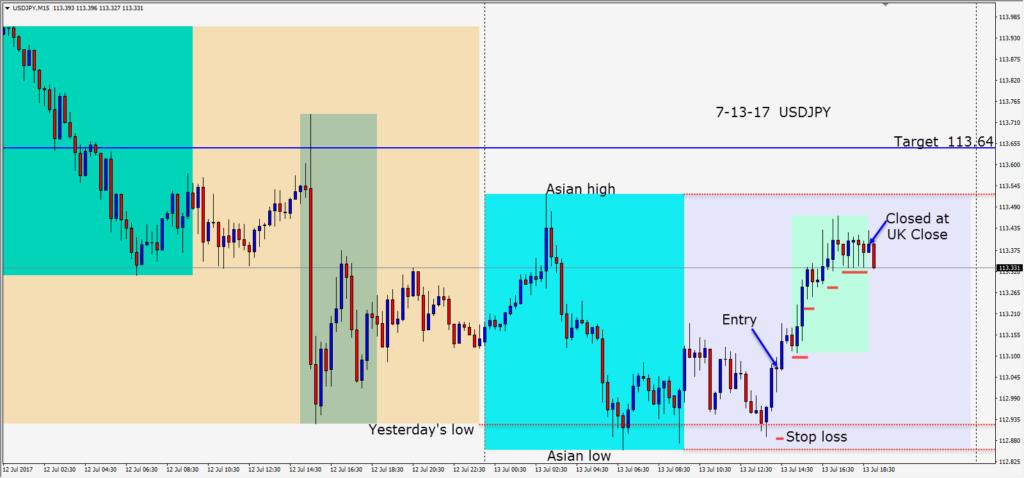 A number of U.S. economic news releases tomorrow… so be aware of the potential for volatility.
Good luck with your trading!