Prime Minister Theresa May of Britain has her hands full after a less than stellar election result.  The GBP remains under pressure and formal Brexit talks will begin next week with the E.U.
Today the EURGBP moved up above its Asian highs then pulled back…finding buyers again at its Asian high.  An entry long was taken with a stop loss of 10 pips for a potential 58 pips to our daily target.  Price climbed higher through the session and into the U.S. session until it failed to close above yesterday's high.  Tightening our profit stop throughout the move, we were closed as price moved down off its high hitting our profit stop.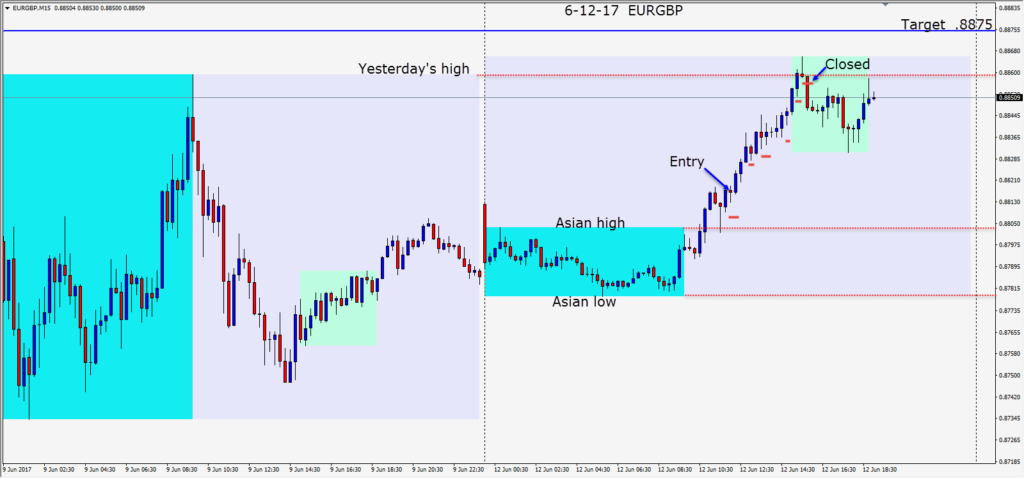 The EURGBP remains worthy of attention during the Brexit negotiations.  It's a very tradeable pair and tends not to be too volatile.
This will be an active week as there are numerous central bank announcements.  The FOMC decision on Wednesday will follow CPI and Retail sales releases.
Good luck with your trading!