The GBP's recent uptrend may be under a little pressure as the uncertainty of the U.K. election outcome for Prime Minister May's government June 8th and the formal Brexit talks with the E.U. beginning on June 19th.  Despite USD weakness, the GBP began to sell off today early in the U.K. session.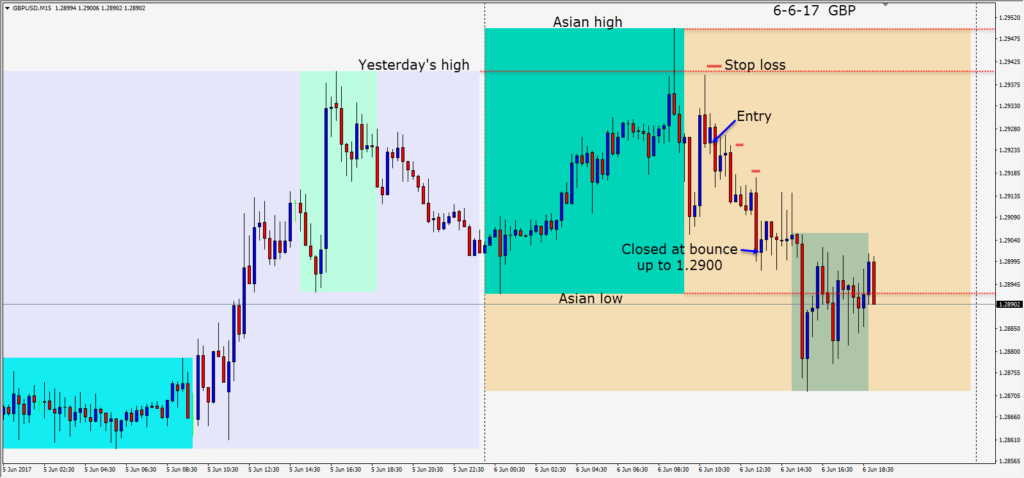 Price rose during the Asian session but could not close above yesterday's high.  As price rose early in the U.K. session it was again rejected at yesterday's high and a short was taken.  Price moved down but had some significant levels to get through as it has been trending upward lately.  We were very cognizant of these levels from the larger charts and cautiously chose to protect our profits at the 1.2900 figure.  Once the U.S. session got underway price dropped further… without us… but recovered making higher lows to close above its Asian session low.
A close below 1.2865 could open the door for a continued move of approximately 100 pips.
Good luck with your trading!