Going into the weekend the USD softened today and a nice setup was found in the USDJPY as it failed to break and close above its Asian high.  As the U.S. session got underway, price moved down then began to move down further after the Building Permits release.  A short was taken and price moved down to test the critical level to position traders on the daily chart.  As price bounced at this level at the European close and with the USD decidedly weaker today, we exited the position.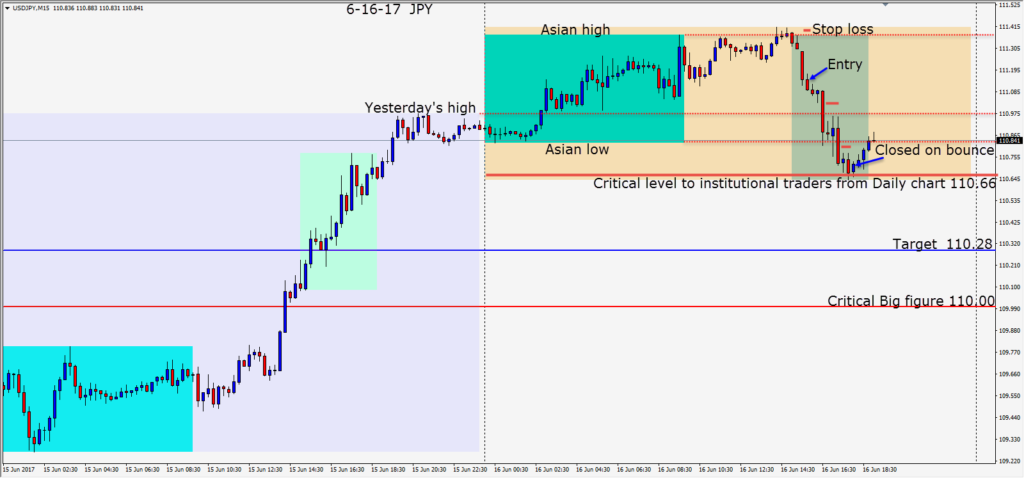 The U.S. Federal Reserve tightened monetary policy this week and both the ECB and Bank of Canada are preparing the market for a less accommodating stance.  The BOJ maintained its unorthodox policies for the moment…which helped the Nikkei close up over half a percent overnight. These are Interesting times  for the financial markets…summer trading may be more active than usual.
Good luck with your trading!
Back Tuesday if we find a trade.