On Friday the USD took another tumble and with WTI rising and staying above $50, the USDCAD looked poised for a reversal in the early part of the U.S. session.  The dollar index continued to drop and an entry short was taken.  Risking 20 pips for a stop loss and with a target of 57 pips to our daily target of 1.3522, we were optimistic after the near "railroad tracks" candle reversal.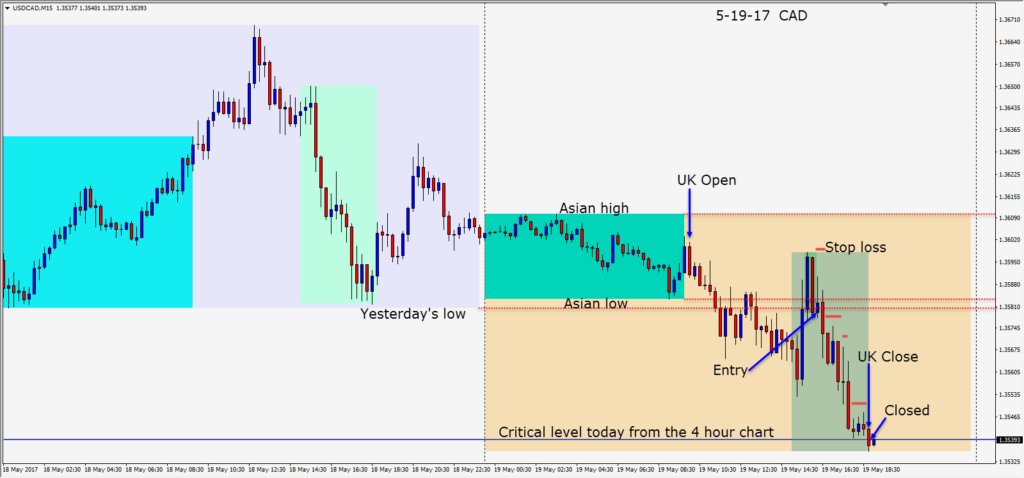 Price moved down but could not take out a critical level from the 240 minute chart.  At it retested the level just before the U.K. close, we exited the trade shy of our daily target of 1.3522.
Enjoy your weekend and good luck with your trading!