After a third higher low for the day and a stronger USD, a long trade is taken risking 10 pips.  Price completed a reversal formation and closed above yesterday's low.  When price bounced off its low today in the Asian session, buyers were entering at a very important level on the Daily chart.  The USDJPY has been coming down all week and it was not surprising to see it move up today with a stronger USD.  If today's low is retested and gives way, it will be very telling.  If it price continues higher… a break and daily close above 110.00 will be telling.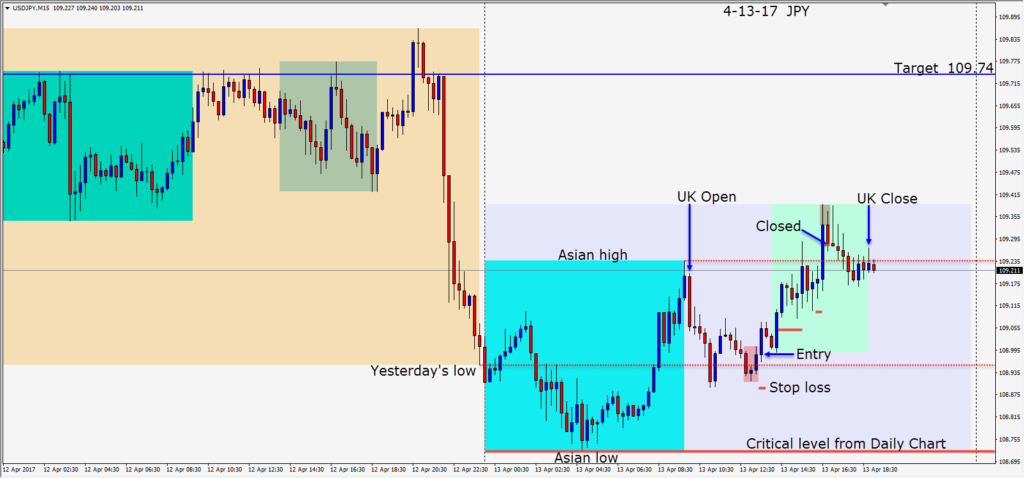 When taking countertrend trades, it is prudent to use tight stops and not to expect as many pips.  Lock in profits along the way and get the risk out of the trade as soon as possible by moving your stop loss to a positive net position.  Also it's a good idea to take smaller size positions.  As always read price which is the best indicator of all and protect your profits.
Enjoy the long weekend and good luck with your trading!