On Tuesday a USDJPY short setup occurred after the pair began to rollover after testing the mid level of its Asian range.  Risking 13 pips for a potential 58 pips to our daily target. we entered.   Once the U.S. session got underway, the pair moved down rapidly.  As it approached our target of 110.03, it moved right through it and plummeted to 109.62 before retracing slightly.  We chose to exit at the close of the next candle.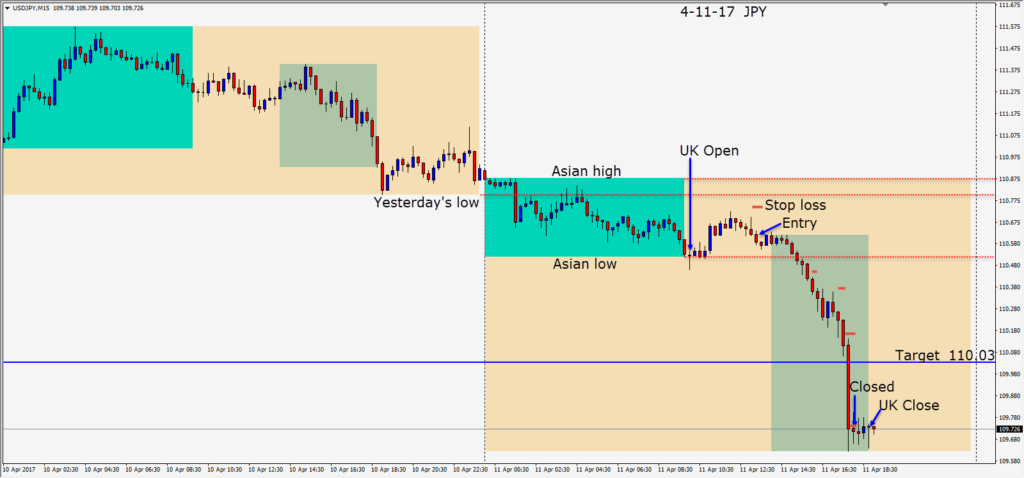 On Wednesday the USD remained soft and another attempt to go short the USDJPY only yielded 10 pips before we exited before the U.K. close.  The U.S. session has been quite active lately after the U.K. close and numerous reversal are occurring.
With tensions mounting geopolitically it is prudent to trade with tight stop losses and lock in your profits.  Gains can be erased in a blink and stop losses hit if the situation with North Korea escalates.
Good luck with your trading.